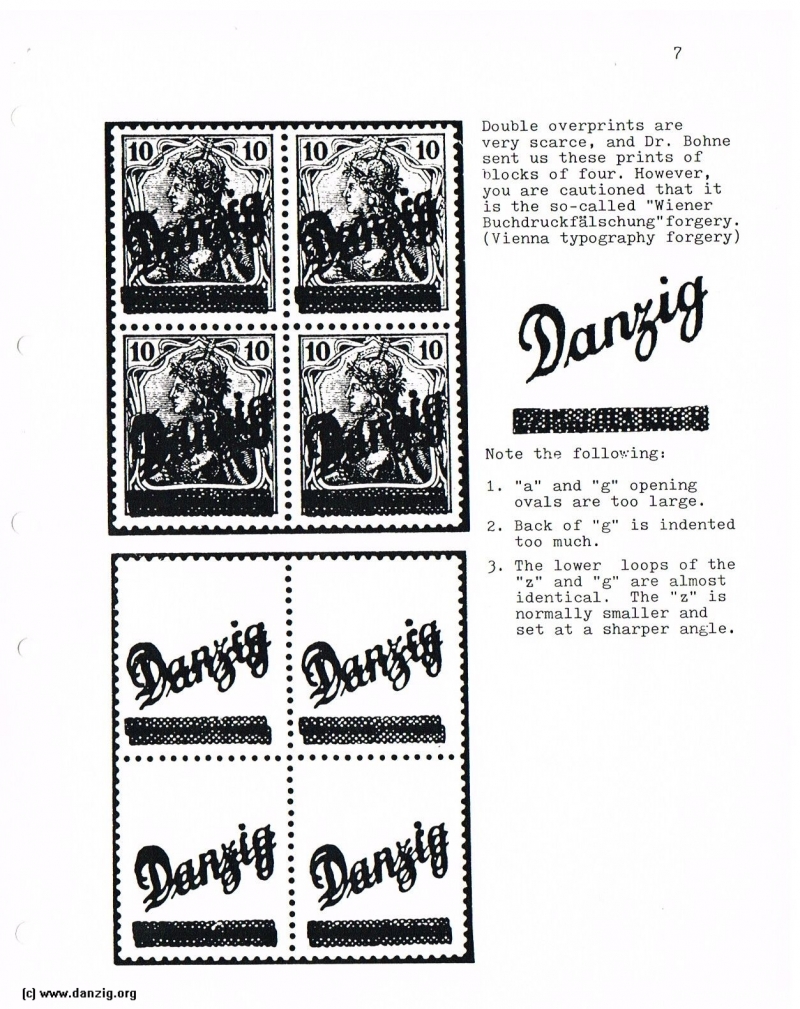 >> CAUTION !!! FORGED OVERPRINTS AHEAD !

Double overprints are very scarce, and Dr. Bohne sent us these prints of blocks of four. However, you are cautioned that it is the so-called "Wiener Buchdruckfalschung" forgery. (Vienna typography forgery)

Note the following:
1. "a" and "g" opening ovals are too large.
2. Back of "g" is indented too much.
3. The lower loops of the "z" and "g" are almost identical. The "z" is normally smaller and set at a sharper angle.

Danzig Report  Nr. 31 - April - May - June - 1981, Page 7.
Hits: 659

Added: 11/06/2015
Copyright: 2018 Danzig.org
5,731,694 total views, 4,963 views today