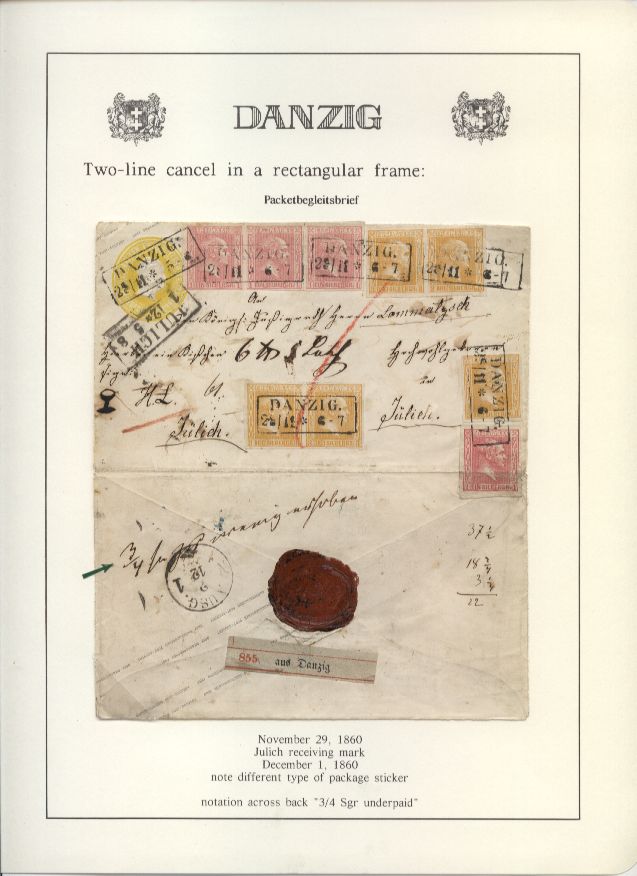 Danzig and its Postal History, A two-line cancel reading Danzig above and the date and time below enclosed in a rectangular frame was introduced in 1849.
Packetbegeleitsbrief November 29. 1860, Julich receiving mark December 1. 1860.
Note different type of pakage sticker, now with extra red printing.
Notation across back in handwriting; '3/4 Sgr underpaid'.
Hits: 1645

Added: 06/02/2008
Copyright: 2023 Danzig.org