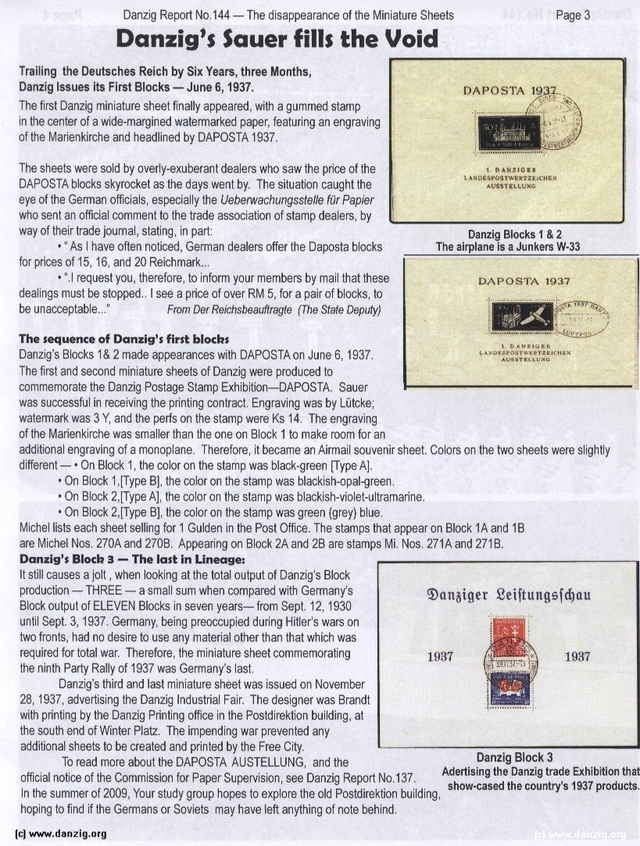 Danzig's Sauer fills the Void.
Trailing the Deutsches Reich by Six Years, three Months, Danzig issues its First Blocks - June 6, 1937.
- The sequence of Danzig's first blocks.
Danzig Blocks 1 & 2. The airplane is a Junkers W-33.
- Danzig's Block 3 - The last Lineage;
Danzig Block 3. Advertising the Danzig trade Exhibition that show-cased the country's 1937 products.

Danzig Report Nr. 144.
Hits: 1813

Added: 11/03/2009
Copyright: 2023 Danzig.org