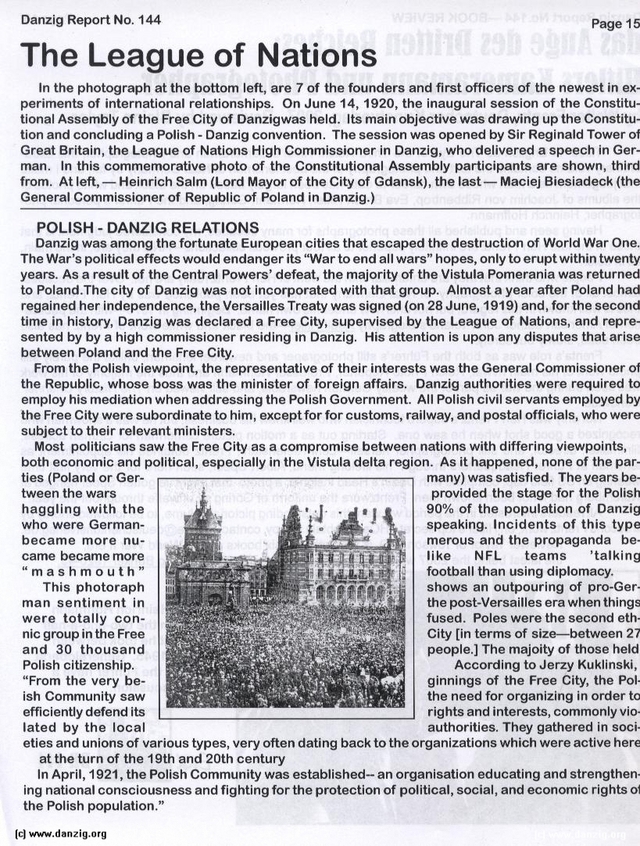 - The League of Nations;
In the photograph at the bottom left, are 7 of the founders and first officers of the newest in experiments of onternational relationships. On JUne 14, 1920, the inaugural session of the Constitutional Assembly of the Free City of Danzig was held. Its main objective was drawing up the Constitution and concluding a Polish - Danzig covention...

- Polish - Danzig Relations;
Danzig was among the fortunate European cities that escaped the destruction of World War One. The War's political effects would endanger its 'War to end all Wars' hopes, only to erupt within twenty years. As a result of the Central Powers' defeat, the majority of the Vistula Pomerania was returned to Poland. The city Danzig was not incorporated with that group...

Danzig Report Nr. 144.
Hits: 1428

Added: 12/03/2009
Copyright: 2023 Danzig.org