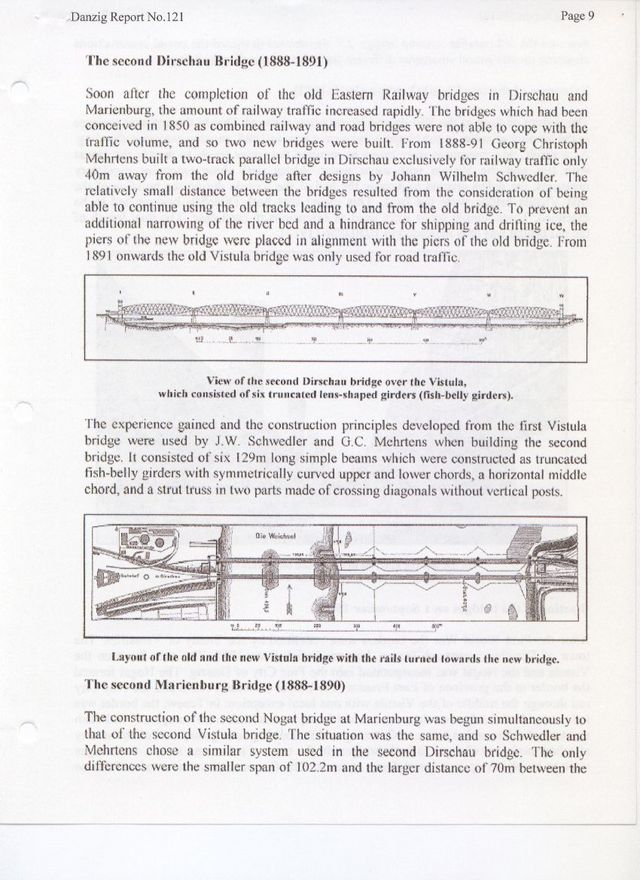 >> The development of the rail network.

The second Dirschau Bridge 1888-1891.  

View of the second Dirschau bridge over the Vistula, which consisted of six truncated lens-shaped girders (fish-belly girders).

Layout of the old and the new Vistula bridge with the rails turned towards the bridge.

The second Marienburg bridge 1888-1890.



Danzig Report 121, page 9.


Hits: 2094

Added: 28/05/2007
Copyright: 2022 Danzig.org