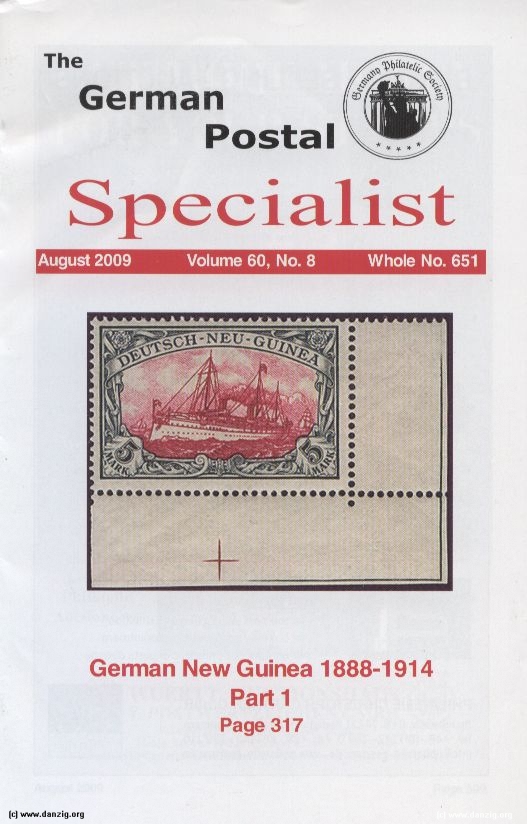 - Articles;
German New Guinea 1888-1914, Part 1.
by Jerry H. Miller.
U-Boat Sailor in Training.
by John R. Norris, MD.
Counterfeit, Forgery or Fake ?.
by Jiw Grau.

- News;
New GPS Officers and Directors.

- Columns;
Collector Questions.
Letters to the Editor.
Mit Deutscher Post: Packet Cards, Part 2.
New Issues.
View From Here: OnDuties of Your Officers and Directors.

- Departments;
Adlets.
Membership Report.

- On the Cover;
5-Mark 1902 German New Guinea issue
featuring royal yacht SMS Hohenzollern.

Editor; James W. Grau, 11911 E. Connor Rd.
Valleyford WA 99036 - jimg@air-pipe.com
Advertising Manager; Harold E. Peter, 37850 S. Golf Course Dr.
Tucson AZ 85739 - hepeteramgs@aol.com

The German Postal Specialist.
April 2009, Volume 60, No. 8, Whole No. 651.
Hits: 1582

Added: 29/08/2010
Copyright: 2023 Danzig.org