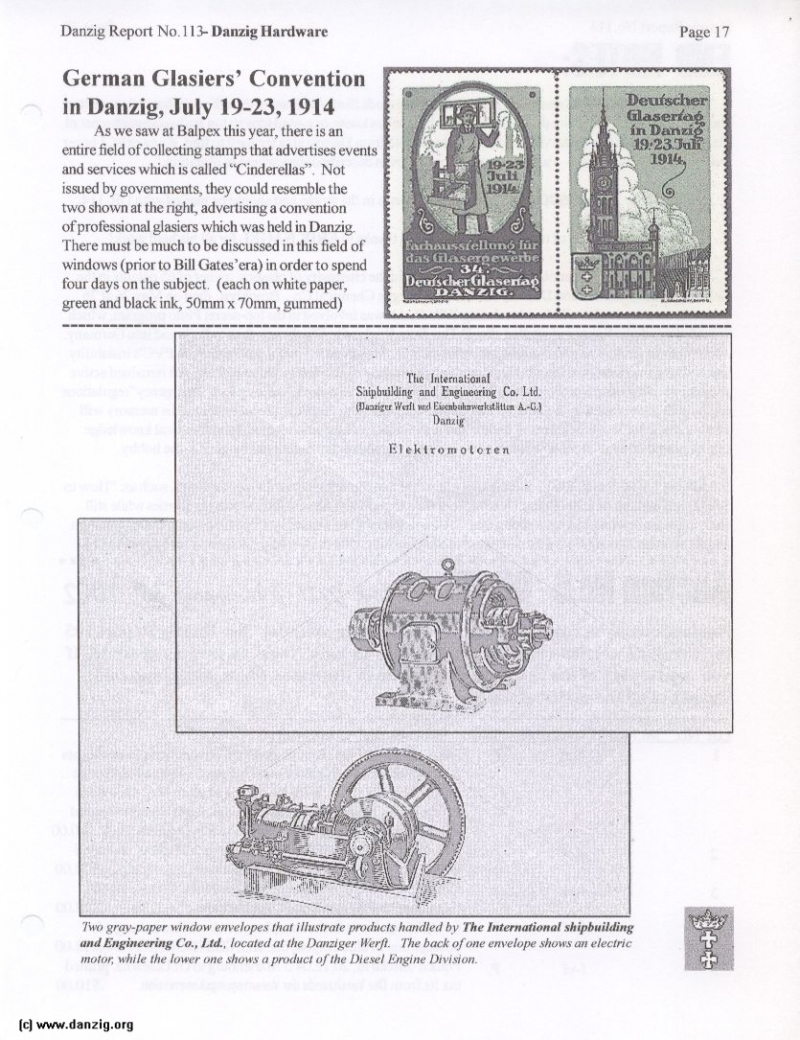 German Glasiers' Convention in Danzig, July 19-23, 1914

As we saw at Balpex this year. there is an entire field of collecting stamps that advertises events and services which is called 'Cinderellas", Not issued by governments, they could resemble the two shown at the right, advertising a convention of professional glasiers which was held in Danzig There must be much to be discussed in this fldd of windows (pnorto Bill Gates'era) in order to spend four days on the subject, (each on white paper, green and black ink, 50mm x 70mm, gummed)



Danzig Report Vol. 1 - Nr. 113 - October - November - December - 2001, Page 19.
Hits: 1254

Added: 30/07/2015
Copyright: 2023 Danzig.org