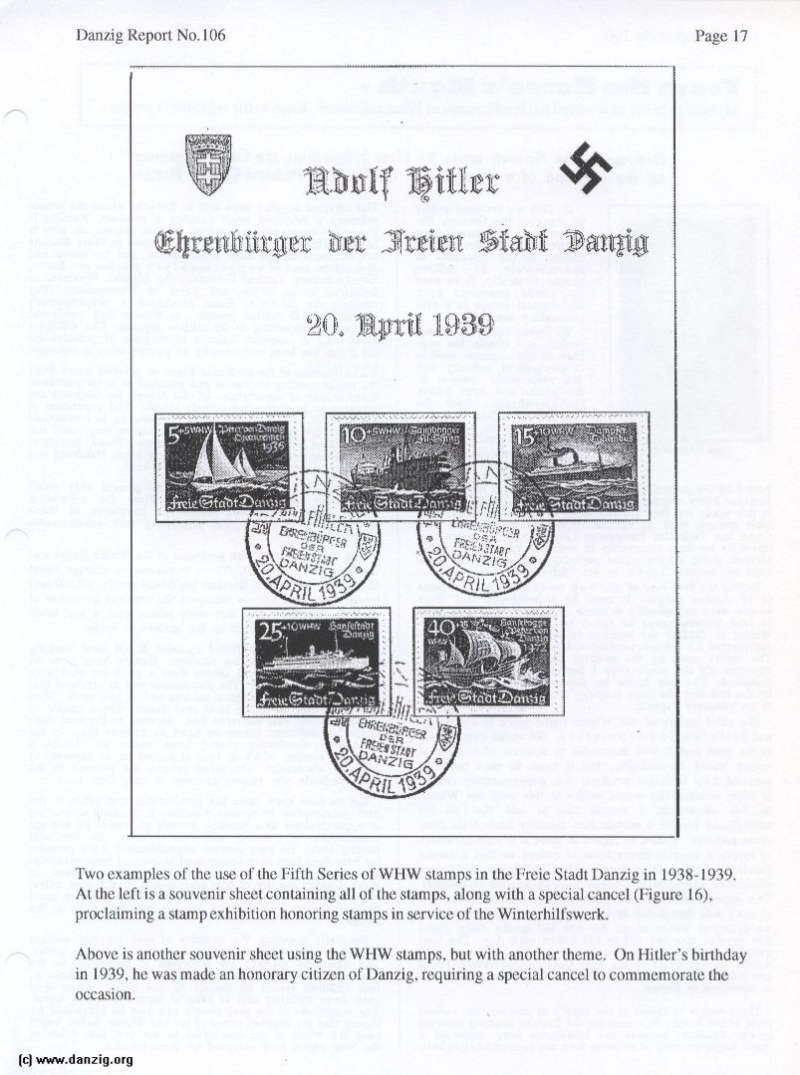 > Danzig and the WHW 

Two examples of the use of the Fifth Series of WHW stamps in the Freie Stadt Danzig in 1938-1939. At the left is a souvenir sheet containing all of the stamps, along with a special cancel (Figure 16), proclaiming a stamp exhihition honoring stamps in service of the Winterhilfswerk.

Above is another souvenir sheet using the WHW stamps. hut with another theme. On Hitler's birthday in 1939, he was made an honorary citizen of Danzig, requiring a special cancel to commemorate the Occasion.



Danzig Report  Nr. 106 - January - February - March - 2000, Page 17.
Hits: 1462

Added: 27/07/2015
Copyright: 2023 Danzig.org