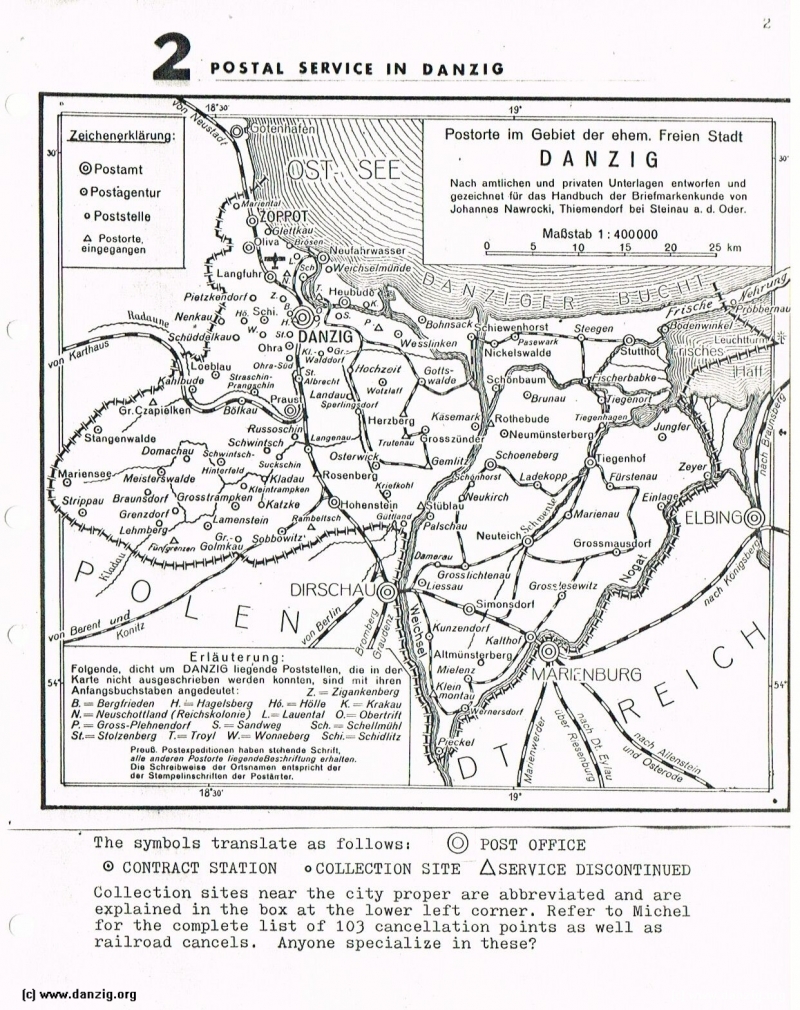 Postal service in Danzig

The symbols translate as follows:

Post Office | Contract Station | Collection site | Service discontinued.

Collection sites near the city proper are abbreviated and are explained in the box at the lower left corner.

Refer to Michel for the complete list of 103 cancellation points as well as railroad cancels.

Anyone specialize in these?



Danzig Report  Nr. 1 – March - 1975, Page 2.
Hits: 1483

Added: 23/05/2015
Copyright: 2023 Danzig.org