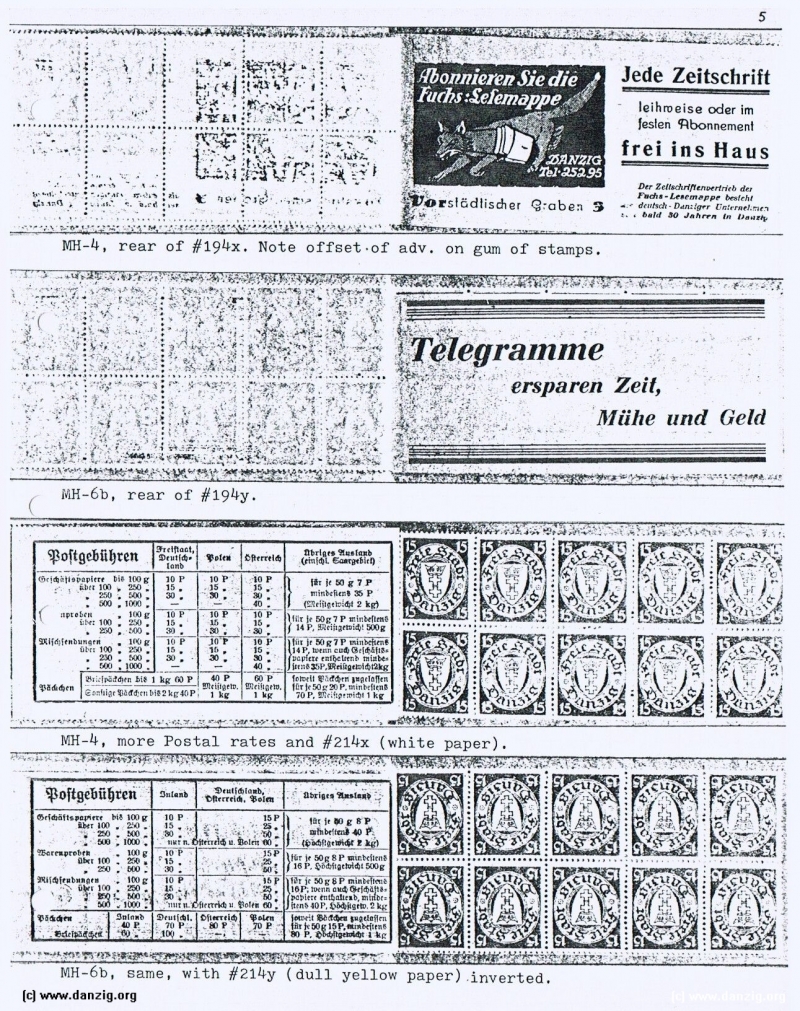 >> Danzig Booklets

Two exploded booklets owned by Mr. Clos



MH-4, rear of #194x. Note offset.of adv. on gum of stamps.


MH-6b, rear of #194y.


MH-4, more Postal rates and #214x (white paper).


MH-6b, same, with #214y (dull yellow paper) inverted.


Danzig Report  Nr. 11 – September - October - 1976, Page 5.
Hits: 1148

Added: 31/05/2015
Copyright: 2023 Danzig.org