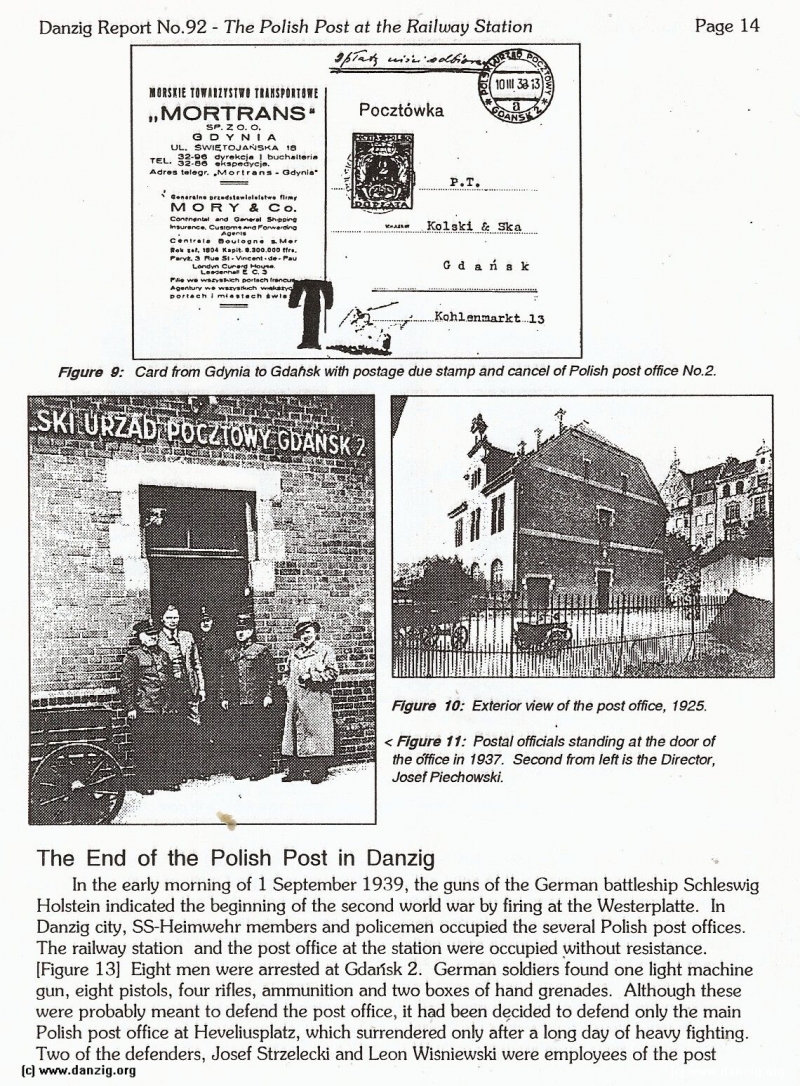 The End of the Polish Post in Danzig

In the early morning of 1 September 1939, the guns of the German battleship Schleswig Holstein indicated the beginning of the second world war by firing at the Westerplatte. In Danzig city, SS-Heimwehr members and policemen occupied the several Polish post offices. The railway station and the post office at the station were occupied without resistance. IFigure 13J Eight men were arrested at Gdai'sk 2. German soldiers found one light machine gun, eight pistols, four rifles, ammunition and two boxes of hand grenades. Although these were probably meant to defend the post office, it had been decided to defend only the main Polish post office at Heveliusplatz, which surrendered only after a long day of heavy fighting. Two of the defenders, Josef Strzelecki and Leon Wisniewski were employees of the post



Danzig Report Vol. 1 - Nr. 92 - July - August - September - 1996,  Page 14.
Hits: 1216

Added: 14/07/2015
Copyright: 2023 Danzig.org