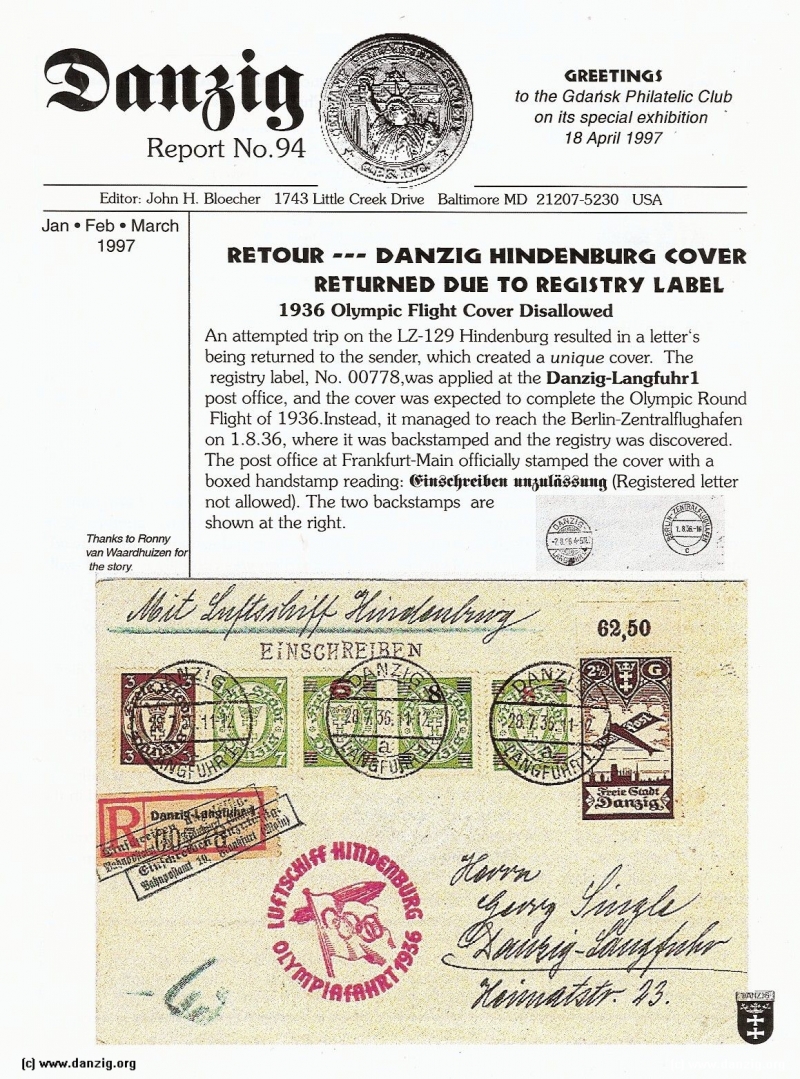 DANZIG
Report No. 94

Editor: John H. Bloecher, 1743 Little Creek Drive, Baltimore, MD. 21207-5230 USA

Jan • Feb • March 1997

RETOUR --- DANZIG HINDENBURG COVER RETURNED DUE TO REGISTRY LABEL

1936 Olympic Flight Cover Disallowed

An attempted trip on the LZ-129 Hindenburg resulted in a letter's being returned to the sender, which created a unique cover. The registry label, No. 00778,was applied at the Danzig-Langfuhrl post office, and the cover was expected to complete the Olympic Round Flight of 1936.Instead, it managed to reach the Berlin-Zentralfiughafen on 1. .8.36, where it was backstamped and the registry was discovered. The post office at Frankfurt-Main officially stamped the cover with a boxed handstamp reading: (cinctjrcibci. nuuIñui. (Registered letter not allowed). The two backstamps are shown at the right.



Danzig Report Vol. 1 - Nr. 94 - January - February - March - 1997, Page 1.
Hits: 1708

Added: 19/07/2015
Copyright: 2022 Danzig.org