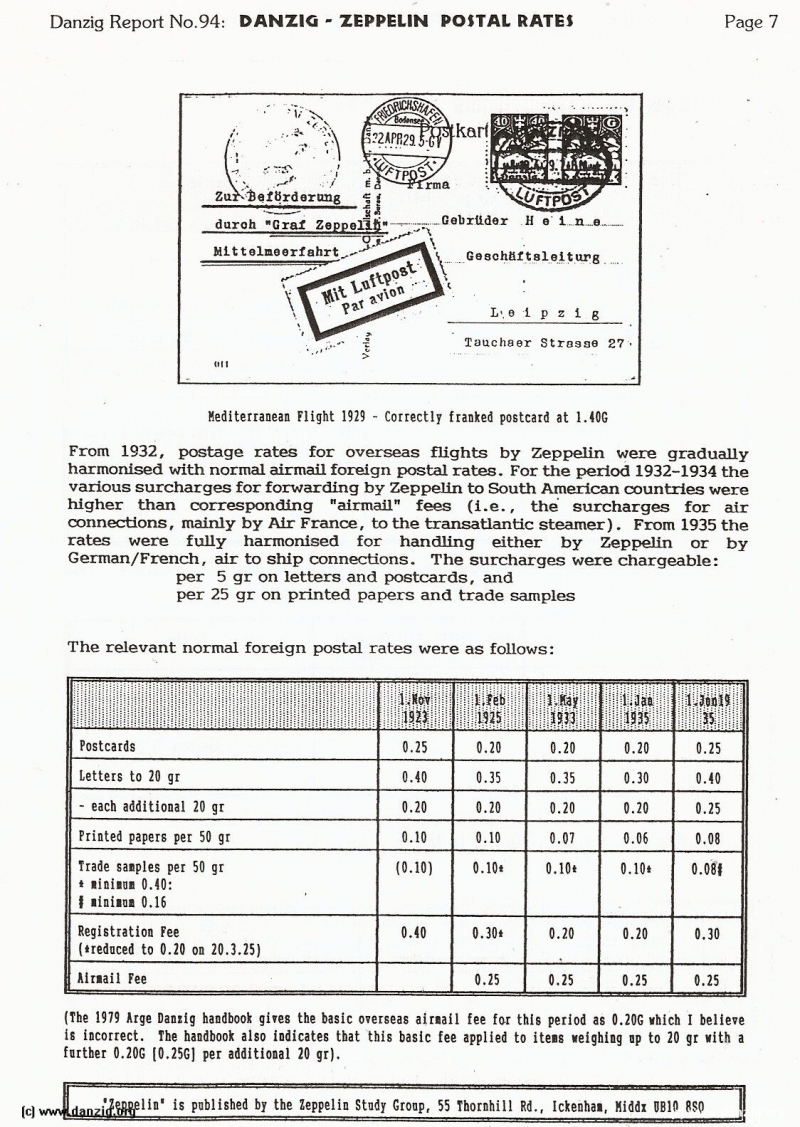 From 1932, postage rates for overseas flights by Zeppelin were gradually harmonised with normal airmail foreign postal rates. For the period 1932-1934 the various surcharges for forwarding by Zeppelin to South American countries were higher than corresponding "airmail" fees (i.e., the surcharges for air connections, mainly by Air France, to the transatlantic steamer). From 1935 the rates were fully harmonised for handling either by Zeppelin or by German/French, air to ship connections. The surcharges were chargeable:
per 5 gr on letters and postcards, and
per 25 gr on printed papers and trade samples



Danzig Report Vol. 1 - Nr. 94 - January - February - March - 1997, Page 7.
Hits: 1350

Added: 19/07/2015
Copyright: 2022 Danzig.org