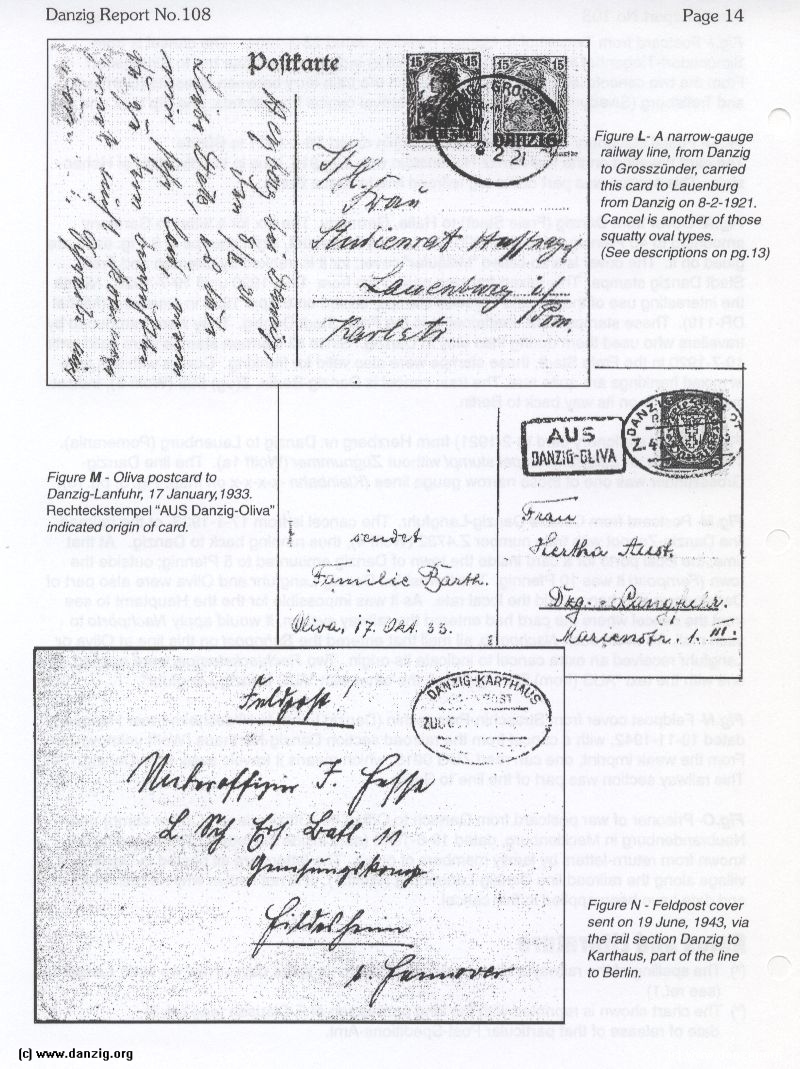 Figure L- A narrow-gauge railway kne, from Danzig to GrosszOnder, carried this card to Lauenburg from Danzig on 8-2-1921. Cancel is another of those squatly oval types. (See descnptôns on pg. 13)

Figure M - Oliva postcard to Danzig-Lanfuhr, 17 January, 1933. Rechteckstempel ALJS Danzig OIivaw indicated origui of card.

Figure N - Fekipost cover sent on 19 June, 1943, vie the rail section Danzig to Karthaus. part of the line to Berlin.



Danzig Report Vol. 1 - Nr. 108 - July - August - September - 2000, Page 15.
Hits: 1247

Added: 28/07/2015
Copyright: 2023 Danzig.org