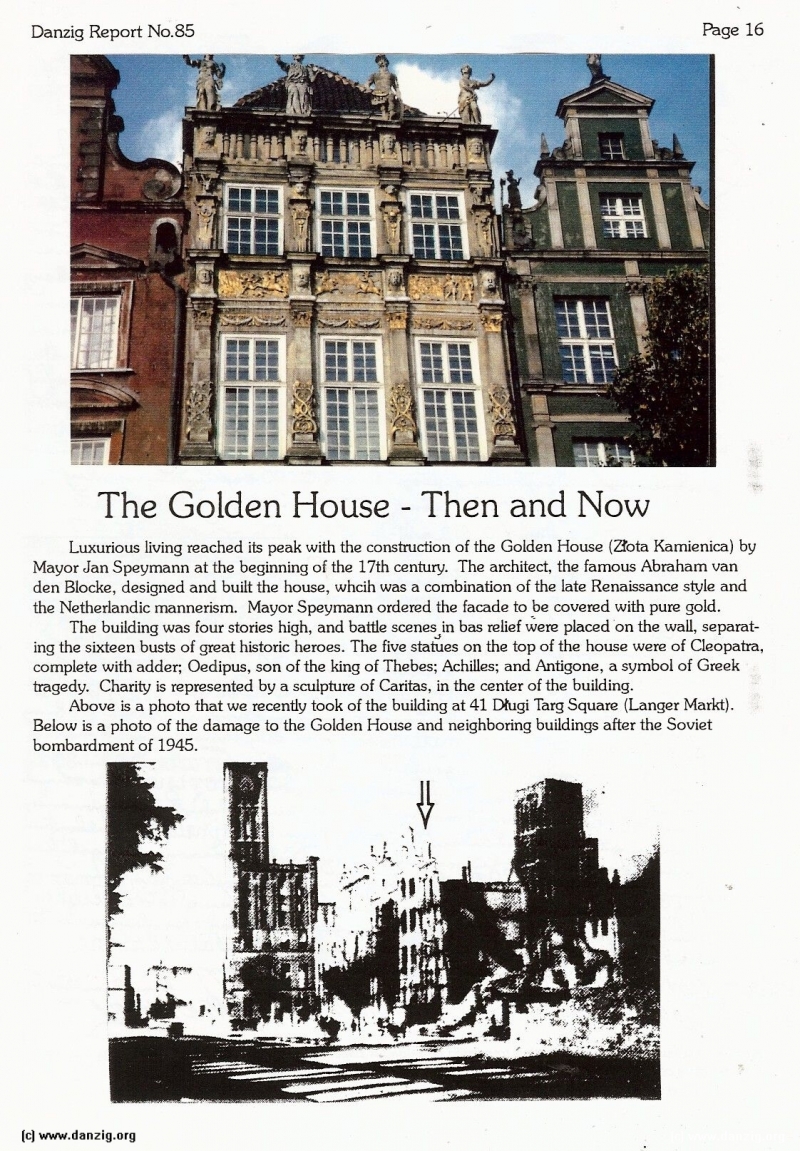 The Golden House - Then and Now
Luxurious living reached its peak with the construction of the Golden House (Zfota Kamienica) by Mayor Jan Speymann at the beginning of the 17th century. The architect, the famous Abraham van den Blocke, designed and built the house, whcih was a combination of the late Renaissance style and the Netherlandic mannerism. Mayor Speymann ordered the facade to be covered with pure gold.

The building was four stories high, and battle scenes in bas relief uere placed on the wall, separati ng the sixteen busts of great historic heroes. The five statues on the top of the house were of Cleopatra, complete with adder, Oedipus, son of the king of Thebes; Achilles; and Antigone, a symbol of Greek tragedy. Charity is represented by a sculpture of Caritas, in the center of the building.

Above is a photo that we recently took of the building at 41 Dugi Targ Square (Langer Markt). Below is a photo of the damage to the Golden House and neighboring buildings after the Soviet bombardment of 1945.



Danzig Report Vol. 1 - Nr. 85 - October - November - December - 1994, Page 16.
Hits: 1138

Added: 10/07/2015
Copyright: 2023 Danzig.org