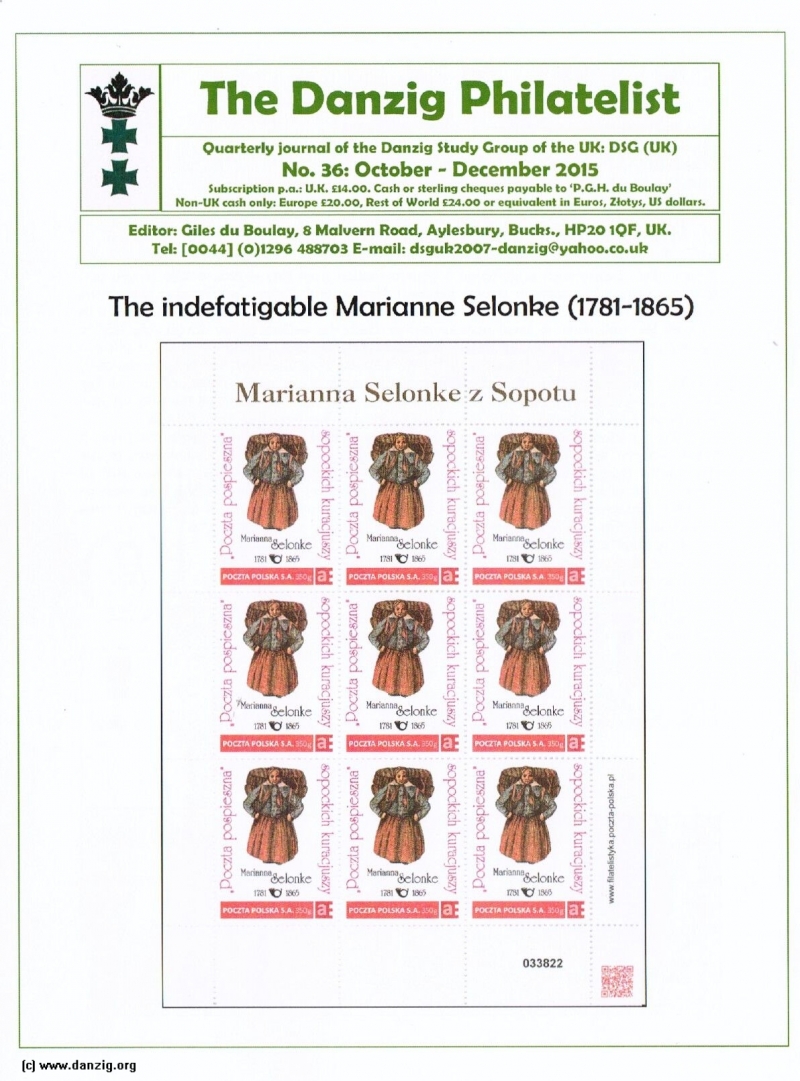 The indefadigable Marianne Selonke 1781 - 1865 
The Danzig Philatelist.
To respect the copyright of the publisher, we will only show you the first page of this issue. If you are interested in the other pages kindly please contact the editor, you may click as well on this site on 'Membership', see 'The Danzig Study Group of the UK'.
Contents :





G du B: The indefatigable Marianne Selonke (1781 - 1965)


Bernd Marczincke: The naval war in the Baltic Sea (Part 3: 1916-18)


G du B: The Junkers G38 D-2000 in Danzig 23 August 193


G du B: 'Luposta': the curious case of the missing Victor Zander plaque







The Danzig Philatelist No. 36, 4th Quarter 2015.


Hits: 1537

Added: 24/01/2016
Copyright: 2023 Danzig.org