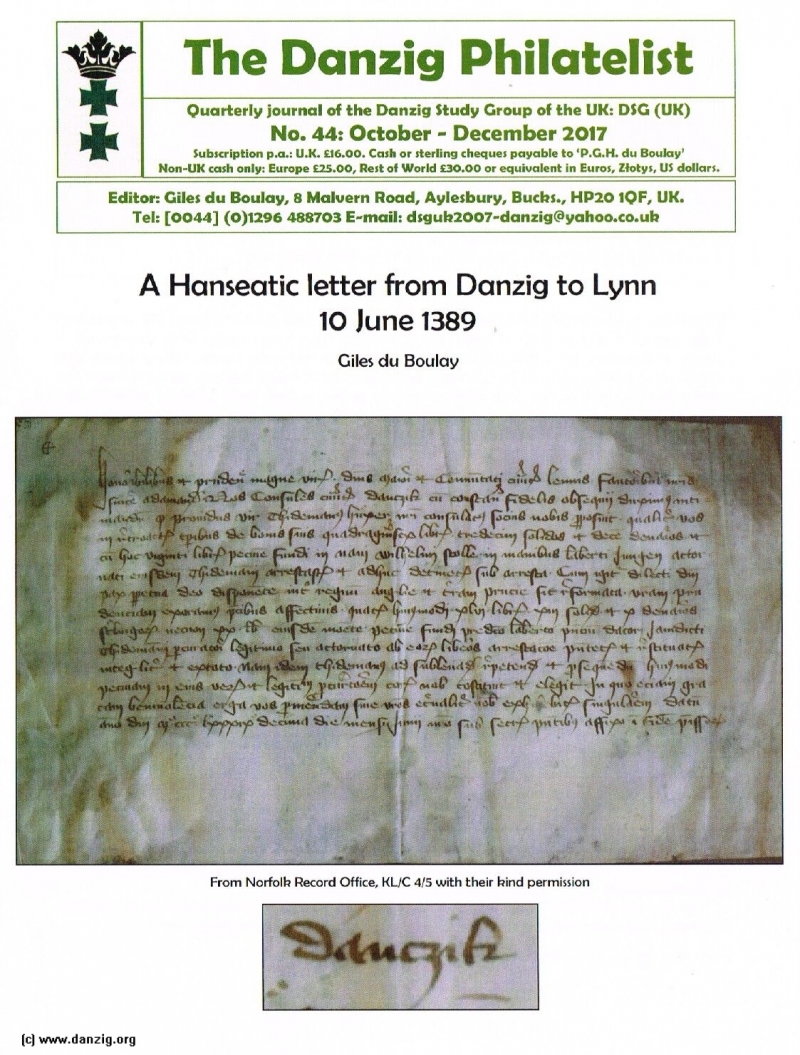 A Hanseatic Letter from Danzig to Lynn 10 June 1389

The Danzig Philatelist.

To respect the copyright of the publisher, we will only show you the first page of this issue. If you are interested in the other pages kindly please contact the editor, you may click as well on this site on 'Membership', see 'The Danzig Study Group of the UK'.

Contents: 
© All articles : the autors and DSG (UK) jointly  





GduB : A Hanseatic letter from Danzig to Lynn 10 June 1389


Ian Nickson : The first 1 Million Mark stamp


GduB : An American Foreign Service Fee stamp used in Danzig


Bernd Marczinke : Polling on board ships in 1933 and 1938 in the Bay od Danzig


GduB : Danzig stamps through contemporary eyes (part 1: the 1920 'Berlin-overprints


G du B : More on Danzig-Troyl Prisoners of War Camp


G du B Query : a patented Drucksache card


GduB : More on Military Hospitals in Danzig in the Firtst World War





The Danzig Philatelist Nr. 44 - October - December 2017.
Hits: 1102

Added: 01/04/2018
Copyright: 2023 Danzig.org