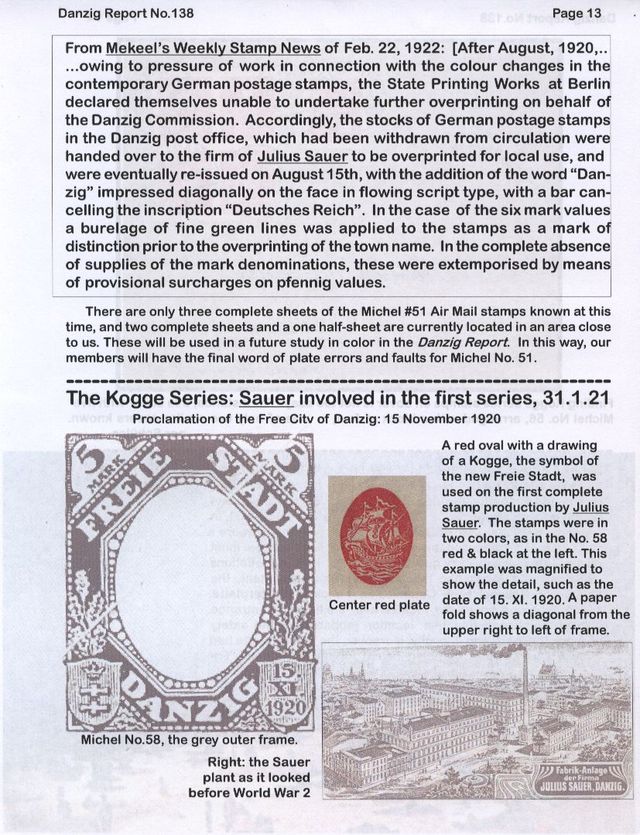 >> Freie Stadt Danzig Briefmarken Druckerei.

Two printing plants operated in the early Freie Stadt.

The New City-State Developts its own Air Mail Stamps.

The Kogge Series: Sauer involved in the first series, 31.1.1921.

Proclamation of thr Free City of Danzig; 15 November 1920.

Danzig Report, No. 138, Page 13.
Hits: 1427

Added: 31/10/2007
Copyright: 2021 Danzig.org