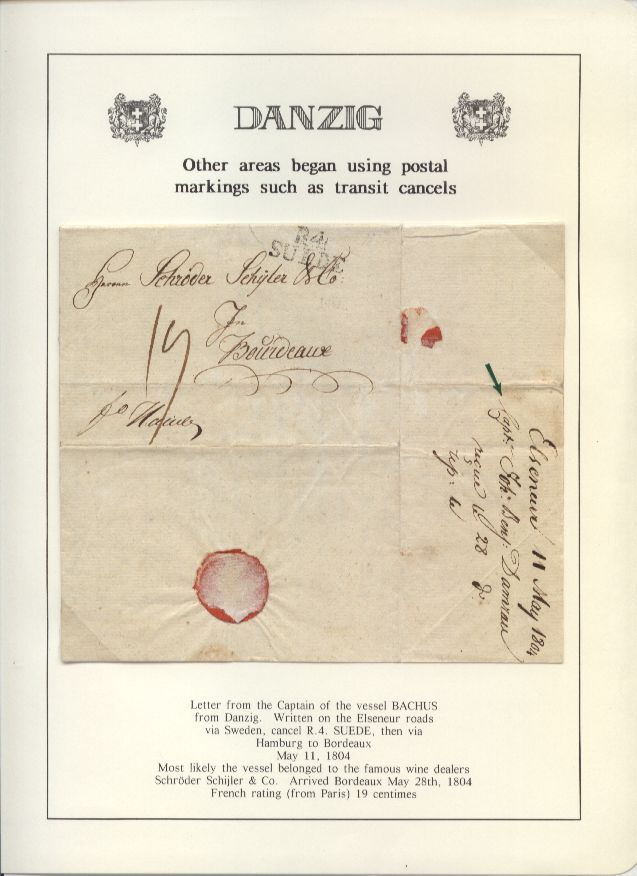 Danzig and its Postal History.
Letter from a Captain of the vessel 'Bachus' from Danzig. Written on the Elseneur roads via Sweden, cancel R.4. Suede, then via Hamburg to Bordeaux, May 11. 1804.
Most likely the vessel belongd to the famous wine dealers Schröder Schijler & C°.
Arrived Bordeaux May 28. 1804, French rating (from Paris) 19 centimes.
Hits: 1368

Added: 01/12/2007
Copyright: 2021 Danzig.org