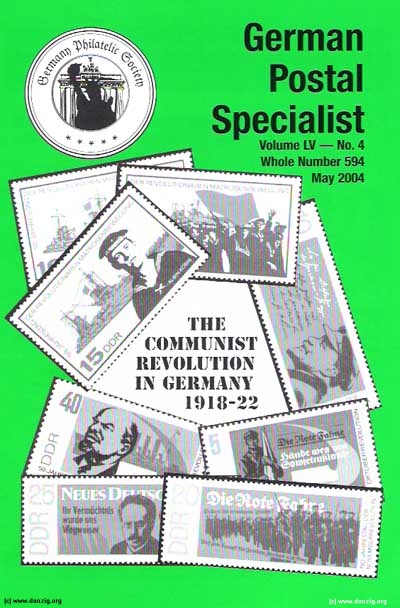 - Features;
Two Types of the 1902 2-mark with Gothic Inscription, page 190.
by David Barnette.
The Communist Revolution in Germany 1918-22, page 194.
by Alfred F. Kugel.
A Revealing Postcard from the Saarbrücken, St. Arnual Airport, page 216.
by Howard W. Geisler.

- News;
May-June New Issues, page 220.

- Departments;
Collector's Questions, page 186.
Editor's Notes, page 193.
Study Group Journals, page 213.
Adlets, page 224.
Hits: 1734

Added: 30/10/2008
Copyright: 2023 Danzig.org