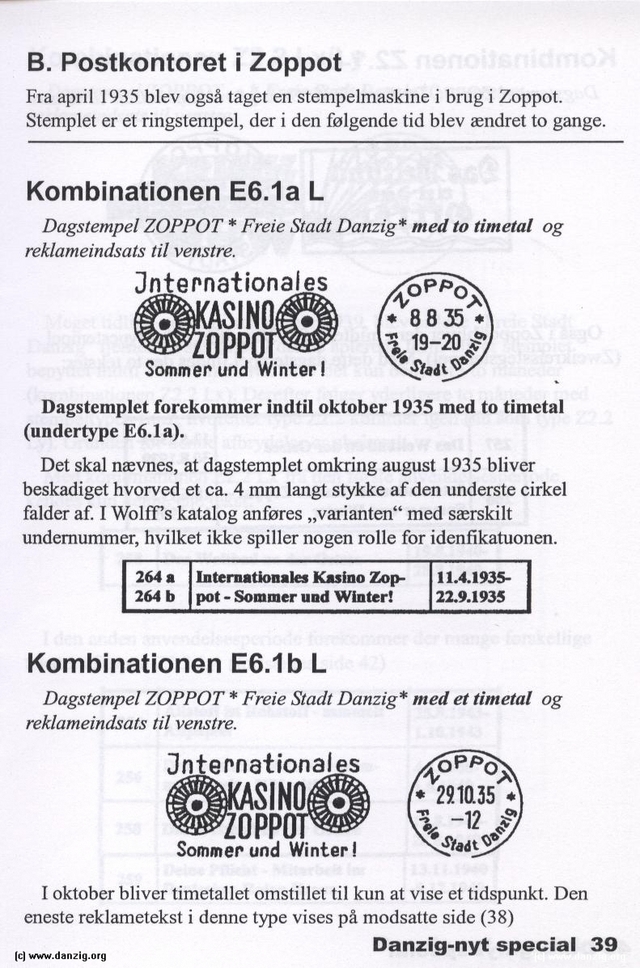 Danzig's Maskin - reklamestempler.

B; Postkontoret i Zoppot.

Fra april 1935 blev også taget en stemelmaskine i brug i Zoppot.
Stemplet er et ringstempel, der i den følgende tid blev ændret to gange.

- Kombinationen E6.1a L.
Dagstempel Zoppot * Freie Stadt Danzig* med to timetal ag reklameidsats til venstre.

*- Internationales | Kasino | Zoppot | Sommeer und Winter !
*Zoppot* Freie Stadt Danzig | 8.8.35. | 19-20.

Dagstemplet forekommer indtil oktober 1935 med to timetal (undertype E6.1a).
Hits: 1181

Added: 23/02/2010
Copyright: 2022 Danzig.org