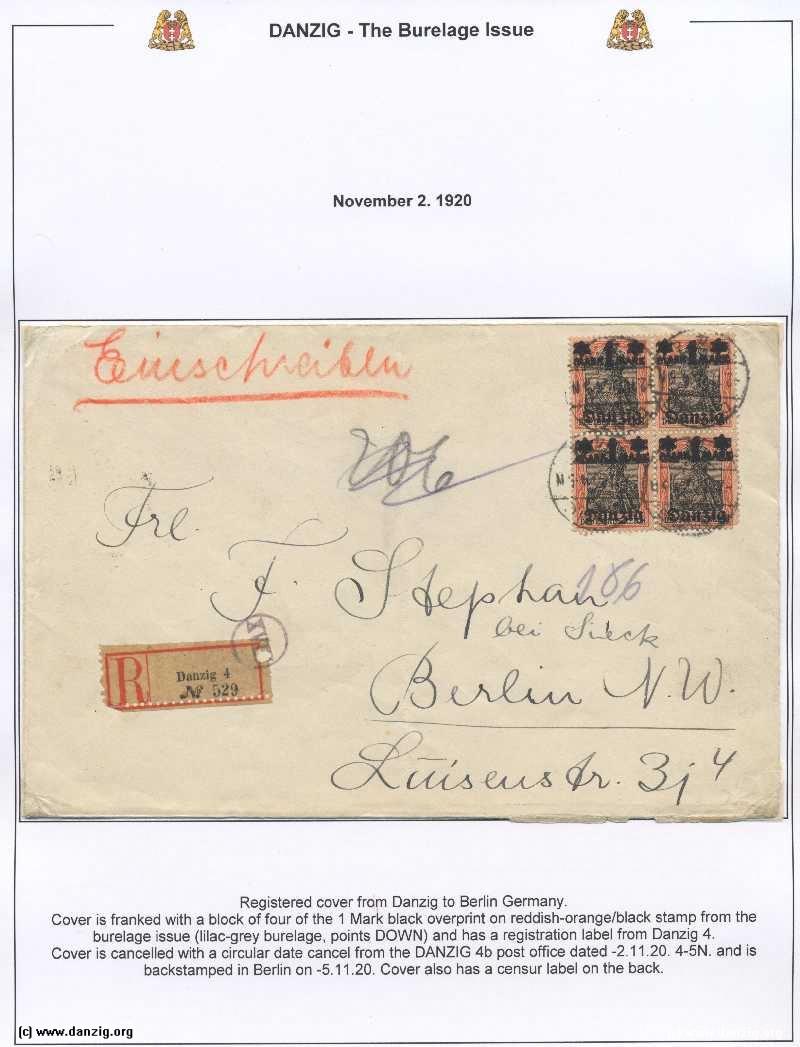 The Germania Burelage Issue; Free City Danzig.

2. November, 1920.
Registered cover from Danzig to Berlin Germany.
Cover is franked with a block of four of the 1 Mark black overprint on reddish-orange/black stamp from the burelage issue (lilac-grey burelage, points DOWN) and has a registration label from Danzig 4.
Cover is cancelled with a circular date cancel from the DANZIG 4b post office dated -2.11.20. 4-5N. and is backstamped in Berlin on -5.11.20. Cover also has a censur label on the back.
Hits: 1111

Added: 20/03/2011
Copyright: 2020 Danzig.org
14,320,252 total views, 6,684 views today