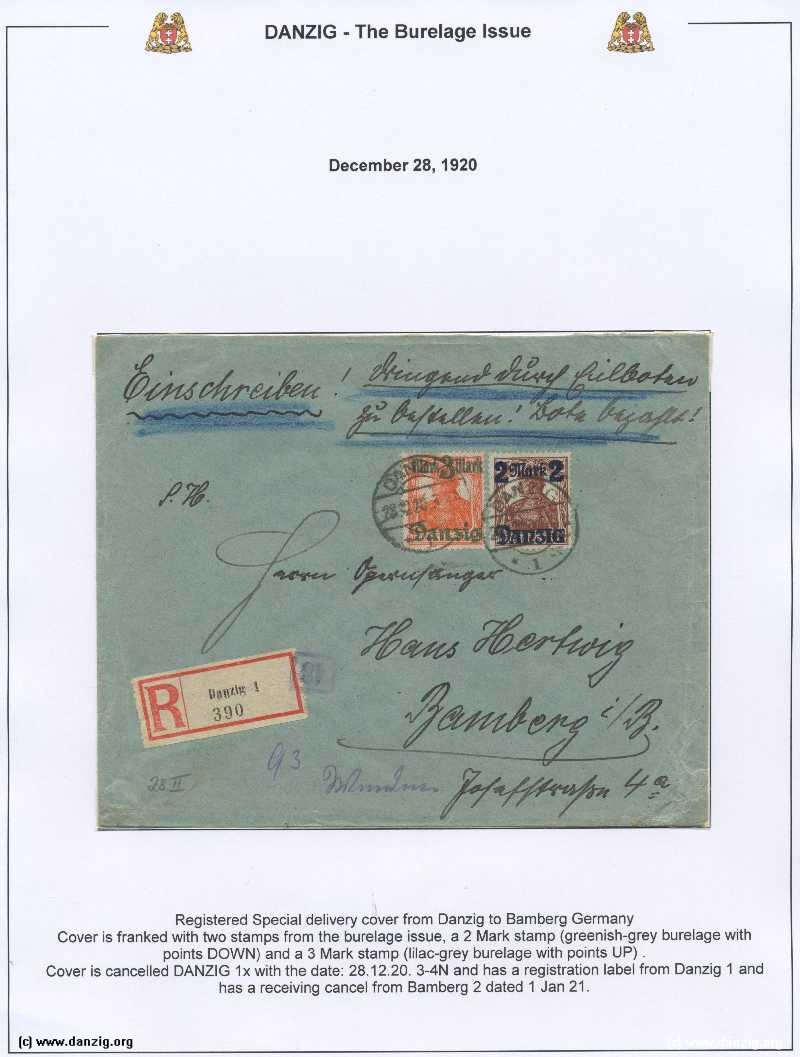 The Germania Burelage Issue; Free City Danzig.

28. December, 1920.
Registered Special delivery cover from Danzig to Bamberg Germany.
Cover is franked with two stamps from the burelage issue, a 2 Mark stamp (greenish-grey burelage with points DOWN) and a 3 Mark stamp (lilac-grey burelage with points UP) .
Cover is cancelled DANZIG 1x with the date: 28.12.20. 3-4N and has a registration label from Danzig 1 and has a receiving cancel from Bamberg 2 dated 1 Jan 21.
Hits: 1032

Added: 20/03/2011
Copyright: 2019 Danzig.org
13,453,522 total views, 13,550 views today