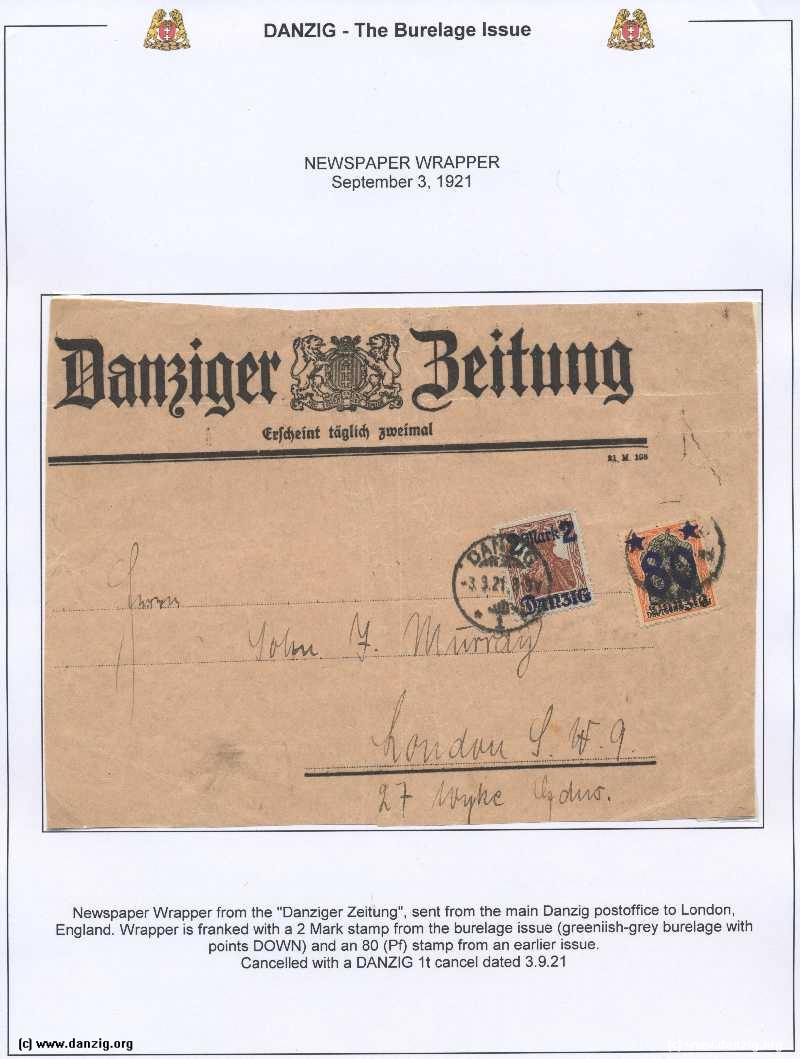 The Germania Burelage Issue, City Danzig.

NEWSPAPER WRAPPER:
3. September, 1921.

Newspaper Wrapper from the "Danziger Zeitung", sent from the main Danzig post office to London, England. Wrapper is franked with a 2 Mark stamp from the burelage issue (greenish-grey burelage with points DOWN) and an 80 (Pf) stamp from an earlier issue.
Cancelled with a DANZIG 1t cancel dated 3.9.21.
Hits: 923

Added: 20/03/2011
Copyright: 2019 Danzig.org
13,381,091 total views, 86 views today