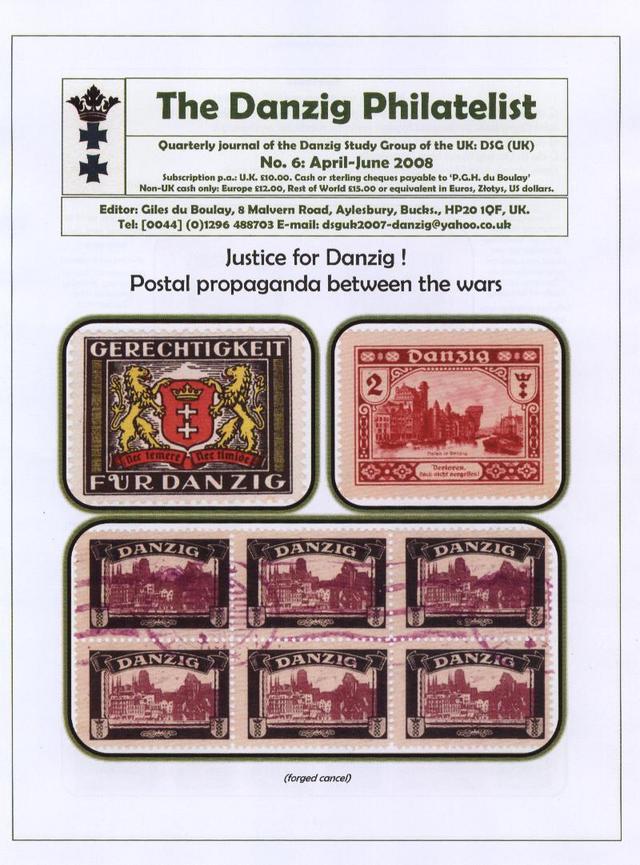 The Danzig Philatelist 2008 Nr. 6 April-June. To respect the copyright of the publisher, we will only show you the first page of this issue. If you are interested in the other pages kindly please contact the editor. However, we do provide a full table of contents:

1. Justice for Danzig! Postal Propaganda between the Wars (part 1).
2. Underpaid foreign postage made up at Danzig 5.
3. Danzig Troops sent to German South-West Africa.
4. Danzig Rural Mail Postmarks.
5. Bulk mailings paid for in cash at the Polish Post Office in the Free City of Danzig 1932-1939.

Justice for Danzig !
Postal propaganda between the wars.
Hits: 2371

Added: 28/03/2008
Copyright: 2023 Danzig.org