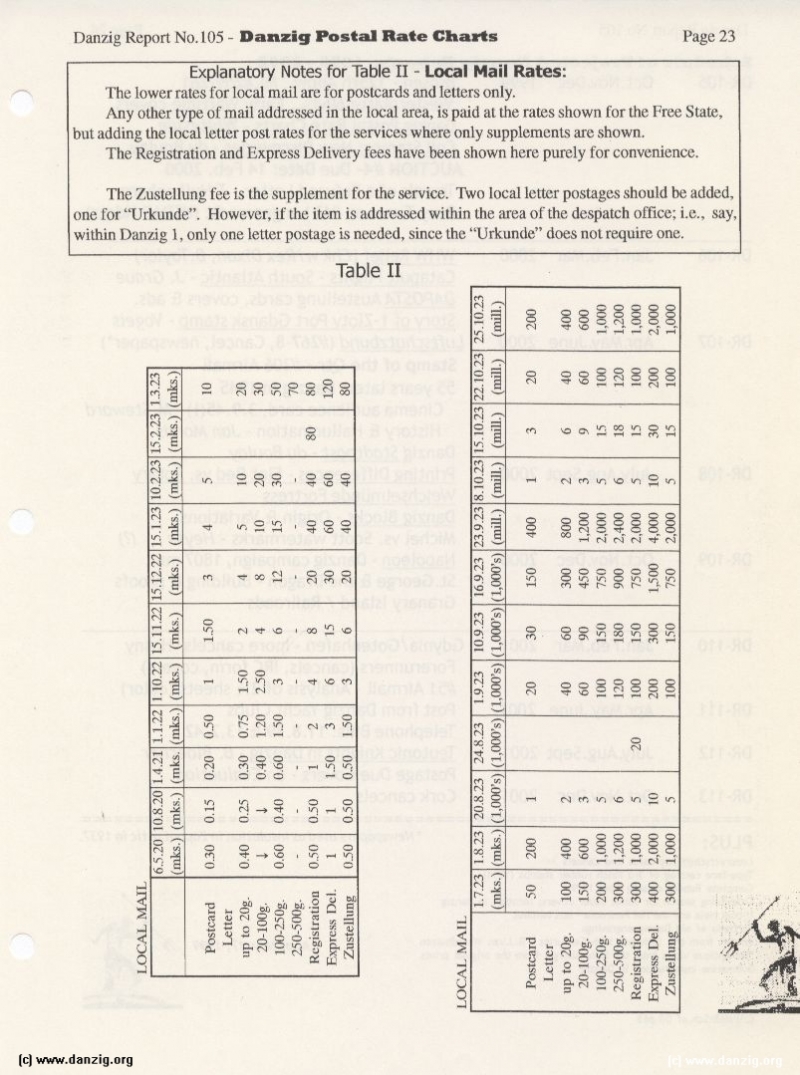 Explanatory Notes for Table II - Local Mail Rates:

The lower rates for local mail are for postcards and leners only.

Any other type of mail addressed in the local area, is paid at the rates shown for the Free State, but adding the local letter post rates for the services where only supplements arc shown. The Registration and Express Delivery fees have been shown here purely for convenience.

The Zustellung fee is the supplement for the service. Two local letter postages should be added, one for "Urkunde". However, if the item is addressed within the area of the despatch office: i.e., say, within Danzig 1, only one letter postage is needed, since the "Urkunde" does not require one.



Danzig Report Vol. 1 - Nr. 105 - October - November - December - 1999, Page 26.
Hits: 726

Added: 26/07/2015
Copyright: 2020 Danzig.org