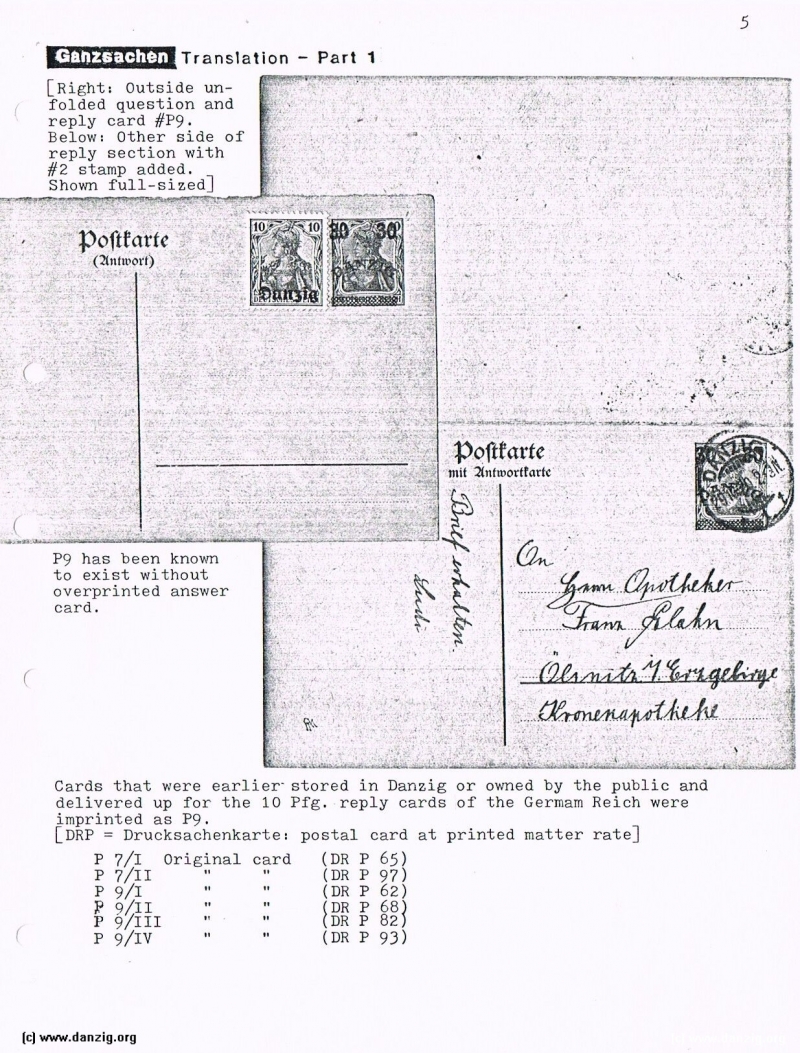 >> Ganzsachen Translation — Part 1

[Right: Outside unfolded question and reply card # P9. Below: Other side of reply section with # 2 stamp added. Shown full-sized]

P9 has been known to exist without overprinted answer card.

Cards that were earlier stored in Danzig or owned by the public and delivered up for the 10 Pfg. reply cards of the German Reich were imprinted as P9.

[DRP = Drucksachenkarte: postal card at printed matter rate]



Danzig Report  Nr. 43 - 2. Quarter, 1984, Page 5.
Hits: 808

Added: 12/06/2015
Copyright: 2020 Danzig.org