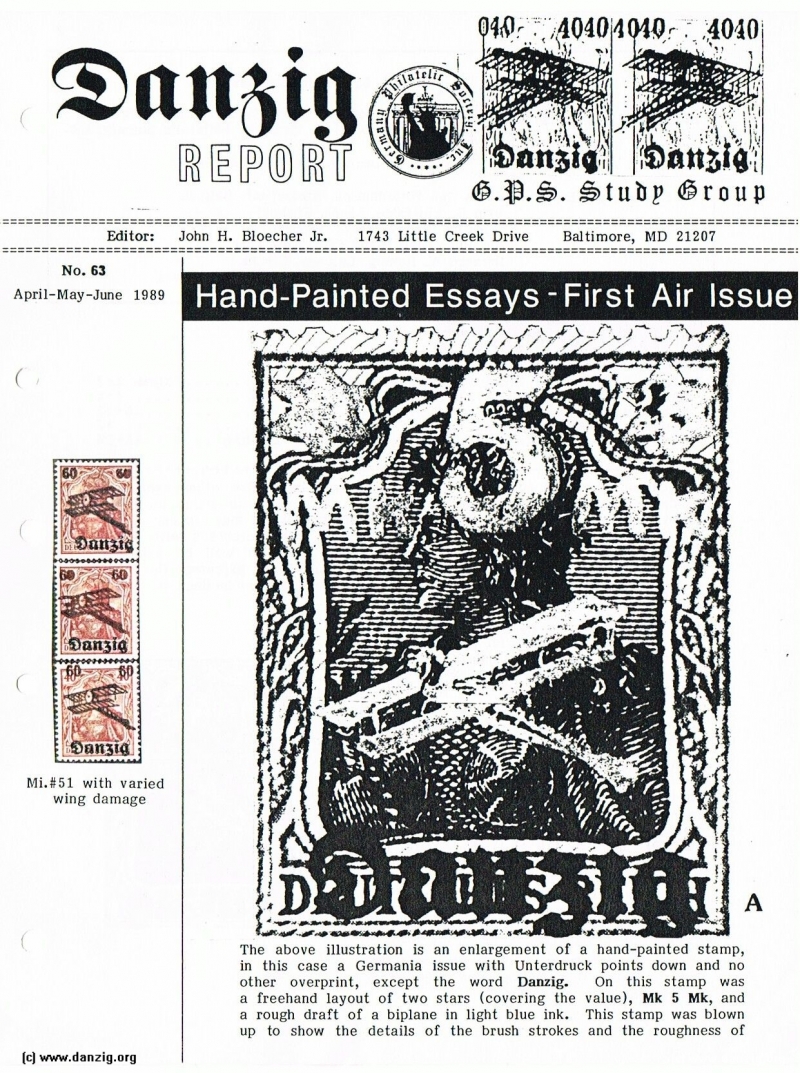 DANZIG REPORT
G.P.S STUDY GROUP

Editor: John H. Bloecher Jr., 1743 Little Creek Drive, Baltimore, Md. 21207

No. 63 April-May-June 1989

Hand-Painted Essays-First Air Issue

The above illustration is an enlargement of a hand-painted stamp, in this case a Germania issue with Unterdruck points down and no other overprint, except the word Danzig. On this stamp was a freehand layout of two stars (covering the value), Mk 5 Mk, and a rough draft of a biplane in light blue ink. This stamp was blown up to show the details of the brush strokes and the roughness of



Danzig Report Vol. 1 - Nr. 63 - April - May - June - 1989, Page 1.
Hits: 730

Added: 27/06/2015
Copyright: 2019 Danzig.org
13,388,345 total views, 7,340 views today