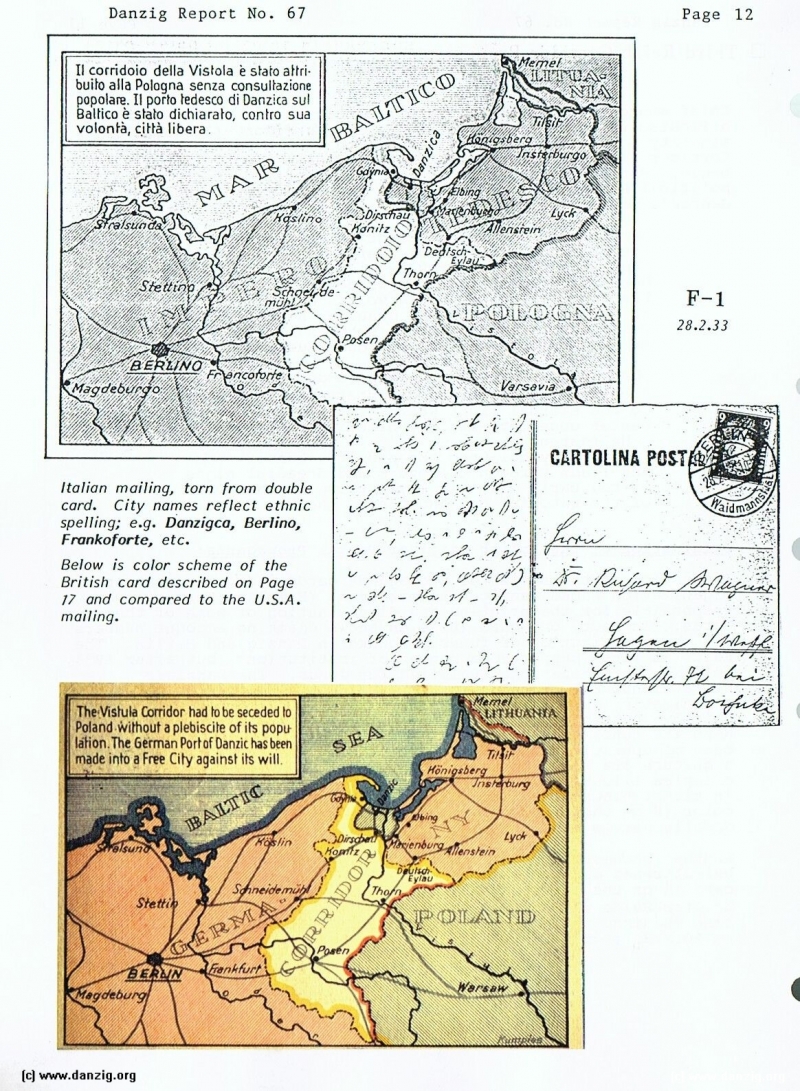 Italian mailing, torn from double Card. City names reflect ethnic spelling; e.g. Donzigco, Berlino, Fronko forte, etc.

Below is color scheme of the British card described on Page 17 and compared to the U.S.A. mailing.




Danzig Report Vol. 1 - Nr. 67 - April - May - June - 1990, Page 12.
Hits: 840

Added: 29/06/2015
Copyright: 2021 Danzig.org