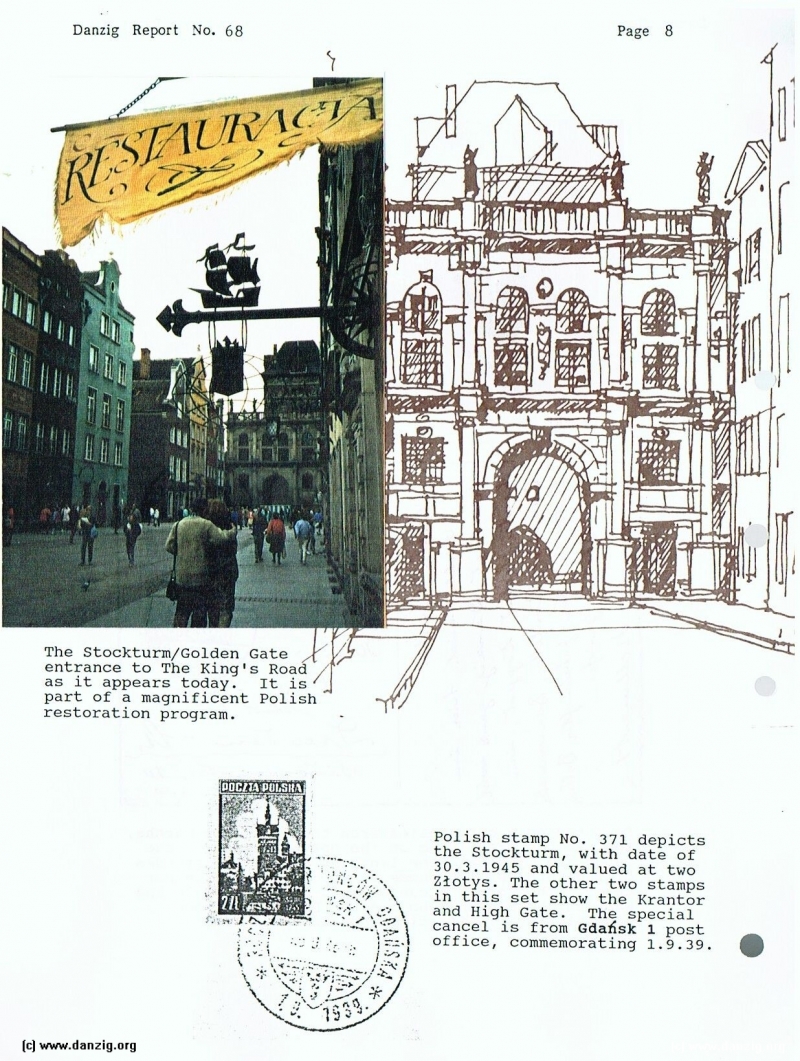 The Stockturm/Golden Gate entrance to The King's Ro as it appears today. It is part of a magnificent Polish restoration program.

Polish stamp No. 371 depicts the Stockturm, with date of 30.3.1945 and valued at two Zlotys. The other two stamps in this set show the Krantor and High Gate. The special cancel is from Gdafsk 1 post office, commemorating 1.9.39.



Danzig Report Vol. 1 - Nr. 68 - July - August - September - 1990, Page 8.
Hits: 1362

Added: 29/06/2015
Copyright: 2023 Danzig.org