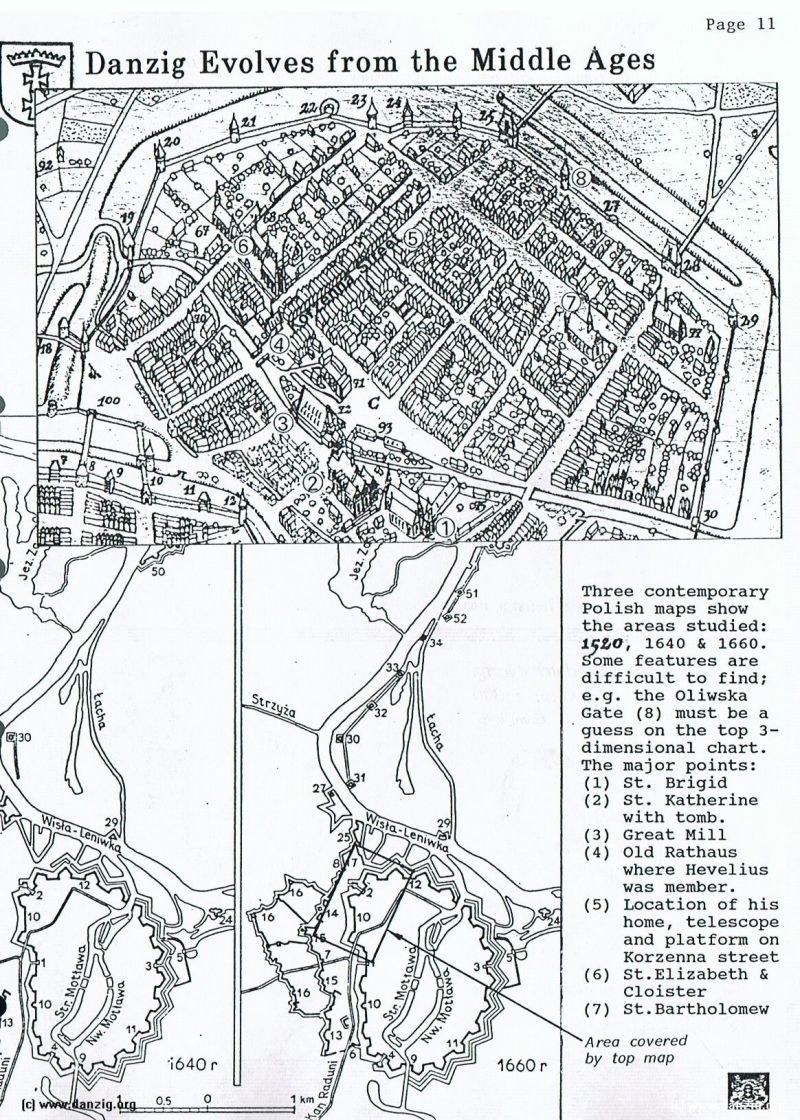 Danzig Evolves from the Middle Ages

Three contemporary Polish maps show the areas studied: 1520, 1640 & 1660. rome features are difficult to find; e.g. the Oliwska Gate (8) must be a guess on the top 3 dimensional chart. The major points:
(1) St. Brigid
(2) St. Katherine with tomb.
(3)Great Mill
(4)Old Rathaus where Hevelius was member.
(5)Location of his home, telescope and platform on Korzenna street
(6)St.Elizabeth & Cloister
(7)St. Bartholomew

Area covered by top map




Danzig Report Vol. 1 - Nr. 71 - April - May - June - 1991, Page 11.
Hits: 880

Added: 30/06/2015
Copyright: 2020 Danzig.org