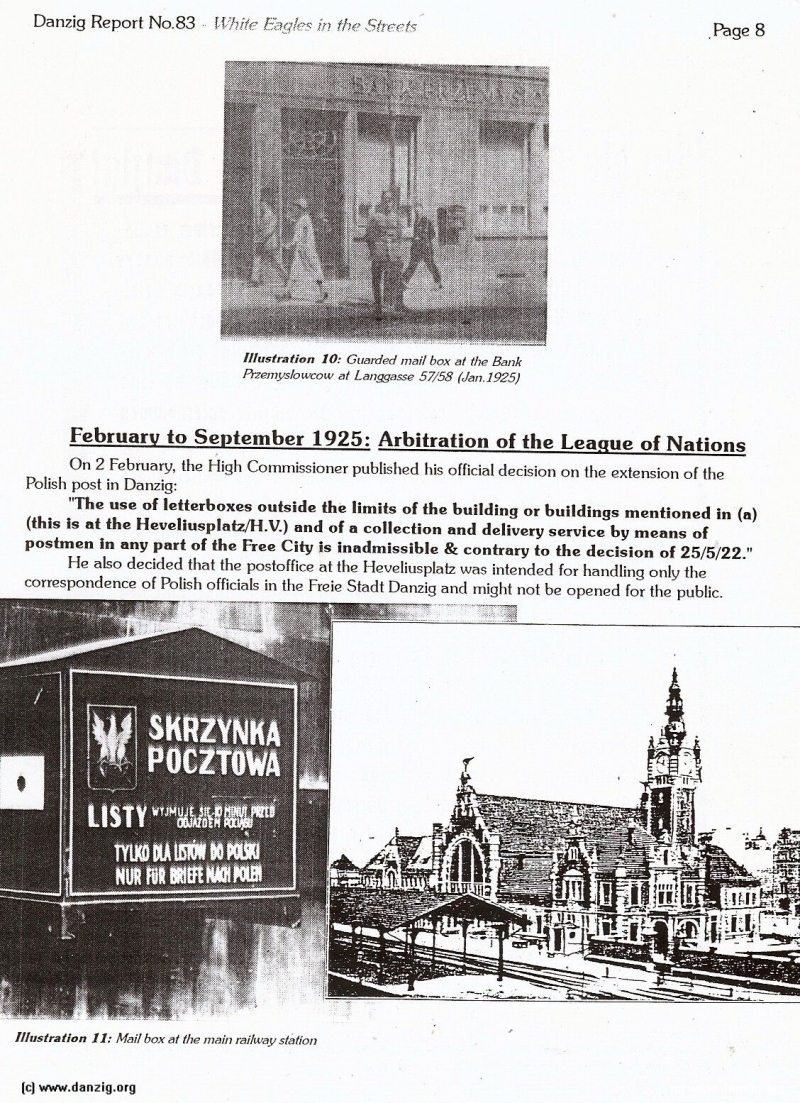 On 2 February, the High Commissioner published his official decision on the extension of the Polish post in Danzig:

"The use of letterboxes outside the limits of the building or buildings mentioned In (a) (this Is at the HevellusplatJH.V.) and of a collection and delivery service by means of postmen In any part of the Free City Is Inadmissible & contrary to the decision of 25/5/22."
He also decided that the postoffice at the Heveliusplatz was intended for handling only the correspondence of Polish officials in the Freie Stadt Danzig and might not be opened for the public.



Danzig Report Vol. 1 - Nr. 83 - April - May - June - 1994, Page 8.
Hits: 1055

Added: 09/07/2015
Copyright: 2021 Danzig.org