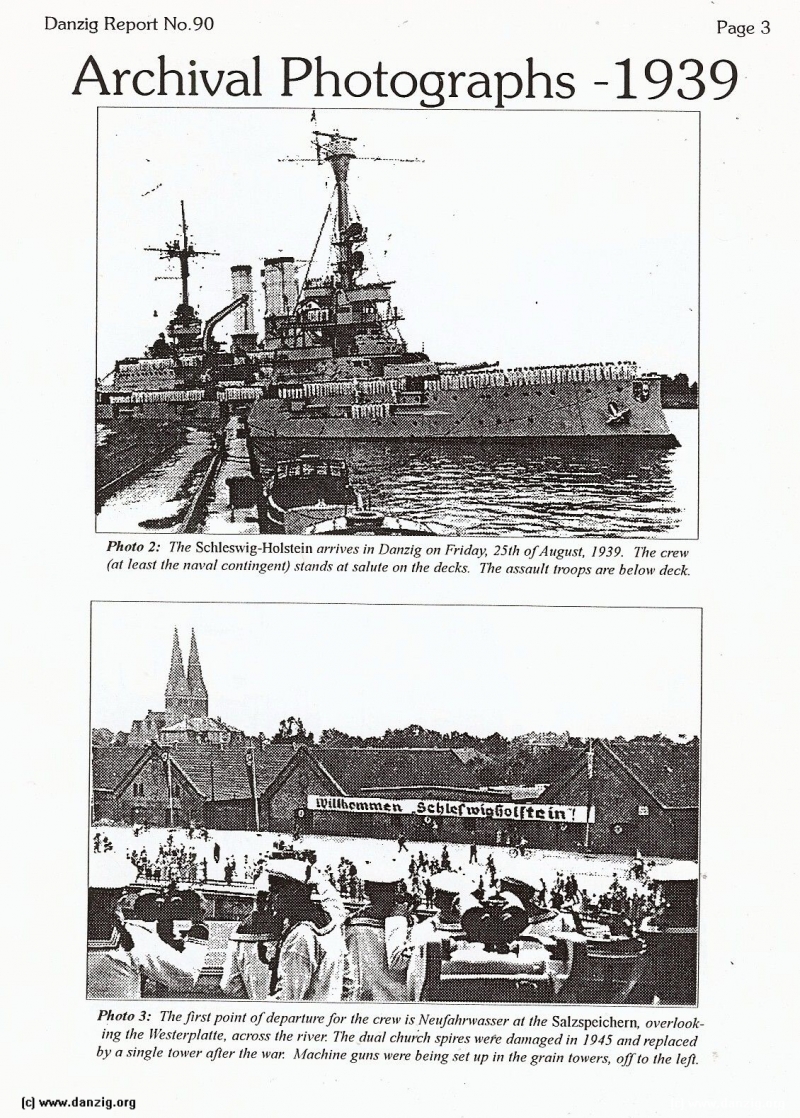 Archival Photographs - 1939

Photo 2:  The Schleswig- Holstein arrives  in Danzig on Friday, 25th August, 1939. The crew (at least the naval contingent) stand at salute on the decks. The assuald troops are below the deck.

Photo 3:  The first point of departure for the crem is Neufahwasser at the Salzspeicheren overlooking the Westerplatte, across the river. The dual church spires were damaged in 1945 and replaced by a single tower after the war. Machine guns were being set up in the grain towers, off to the left.



Danzig Report Vol. 1 - Nr. 90 - January - February - March - 1996, Page 3.
Hits: 994

Added: 12/07/2015
Copyright: 2020 Danzig.org