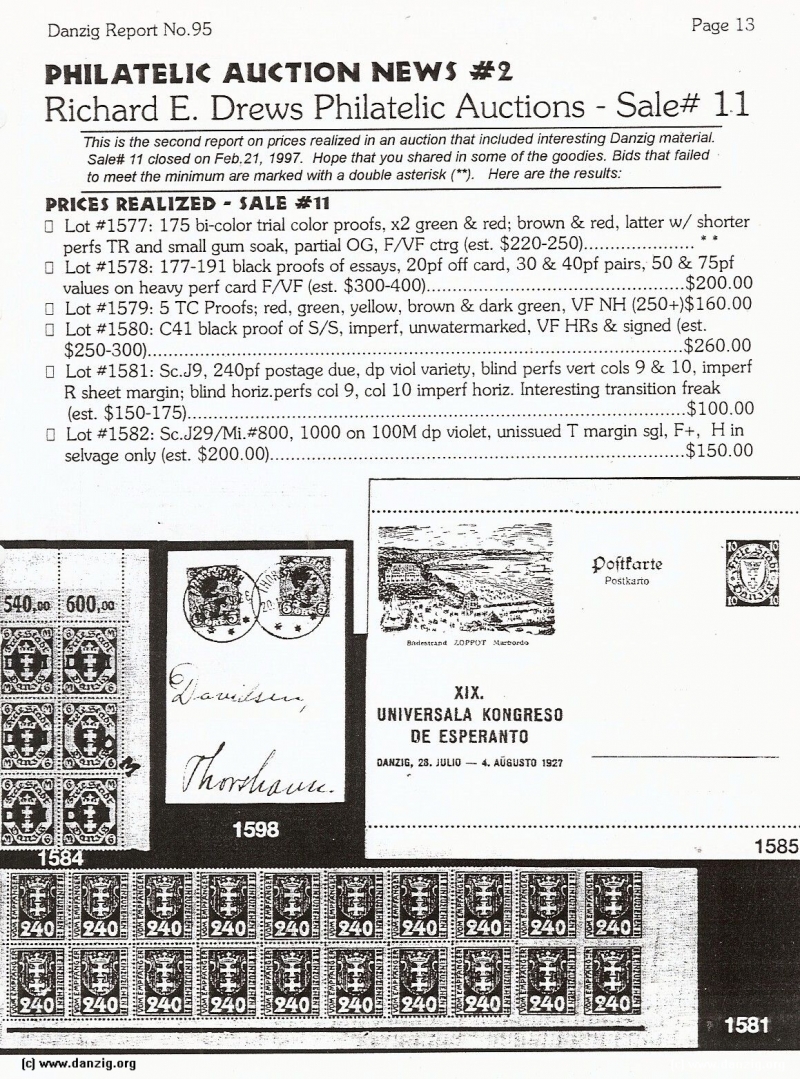 PHILATELIC AUCTION NEWS #2
Richard E. Drews Philatelic Auctions - Sale# 11

This is the second report on prices realized in an auction that included interesting Danzig material. Sale# 11 closed on Feb.21, 1997. Hope that you shared in some of the goodies. Bids that failed to meet the minimum are marked with a double asterisk (**). Here are the results:



Danzig Report Vol. 1 - Nr. 95 - April - May - June - 1997, Page 13.
Hits: 796

Added: 19/07/2015
Copyright: 2020 Danzig.org