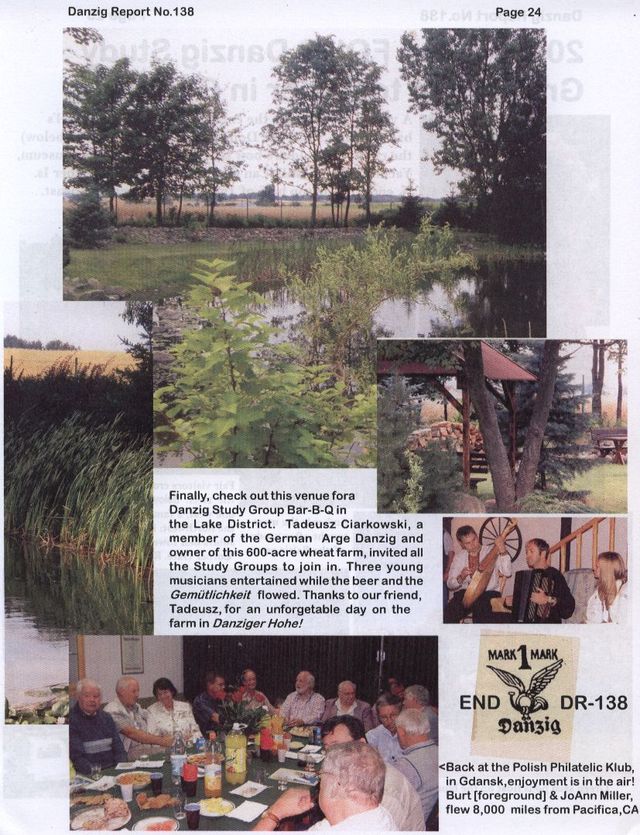 2007: When Four Danzig Study Groups get together in Gdansk.

A trip to the lake District as well an invitation by Tadeusz Ciarkowski to his Dacia with music and a lot of food, drinks and fun was much appriciated.

At the end a meeting at the Polish Philatelic Klub in Gdansk, Ziemia Gdanska.
A meeting who is all the time, and over many years a welcome invitation with drinks and sweets.

Danzig Report, No. 138, Page 24.
Hits: 1391

Added: 31/10/2007
Copyright: 2023 Danzig.org