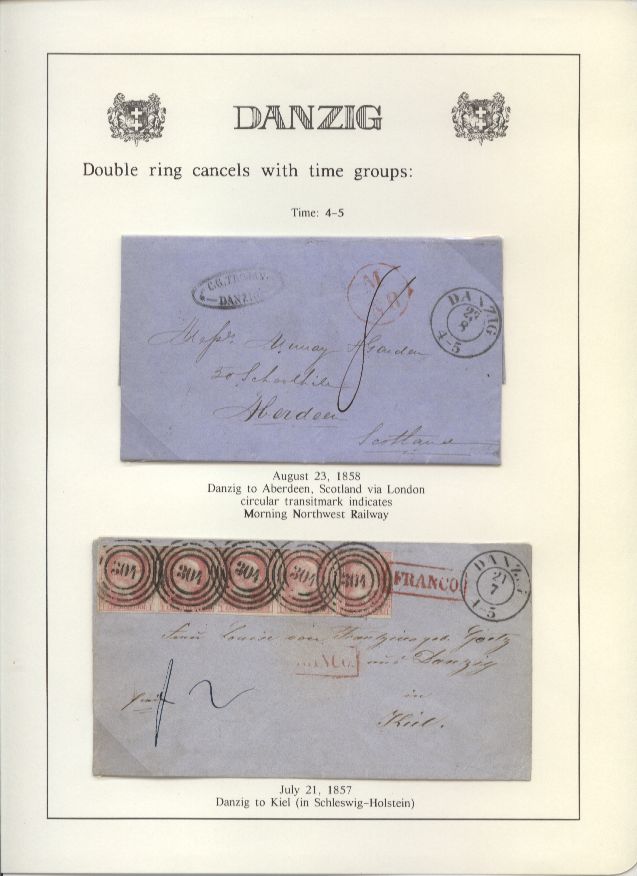 Danzig and its Postal History. Double ring cancels with time groups where introduced in 1841 and used through 1871.
Time 4-5;
August 23. 1858, Danzig to Aberdeen, Scotland via London, circular transitmark MNR indicates Morning Northwest Railway.
July 21. 1857, Danzig to Kiel in Schleswig-Holstein.
Boxed cancel 'Franco' in red ink.
Hits: 1204

Added: 06/02/2008
Copyright: 2023 Danzig.org