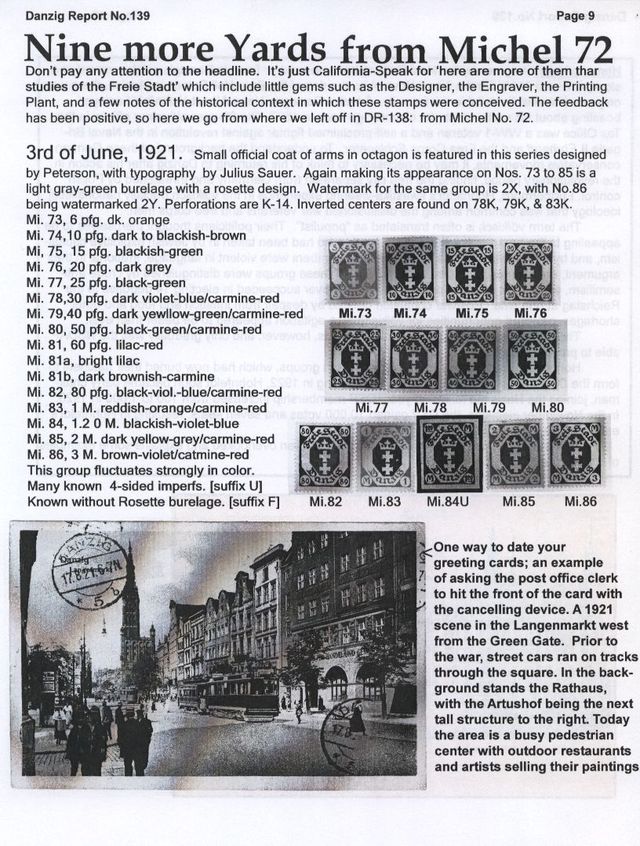 Nine more Yards from Michel 72. 

Don't pay attention to the headline, It's just a Californian Speak for "here are more of them that studies the Freie Stadt, which include little gems such as the Designer, the Engraver, the Printing Plant, and a few notes of the historical context in which these stamps were conceived.  The feedback have been positive, so here we go from where we left off in DR.- 138: from Michel No. 72.



Danzig Report 139, 2008, Page 9.
Hits: 2063

Added: 23/01/2008
Copyright: 2023 Danzig.org