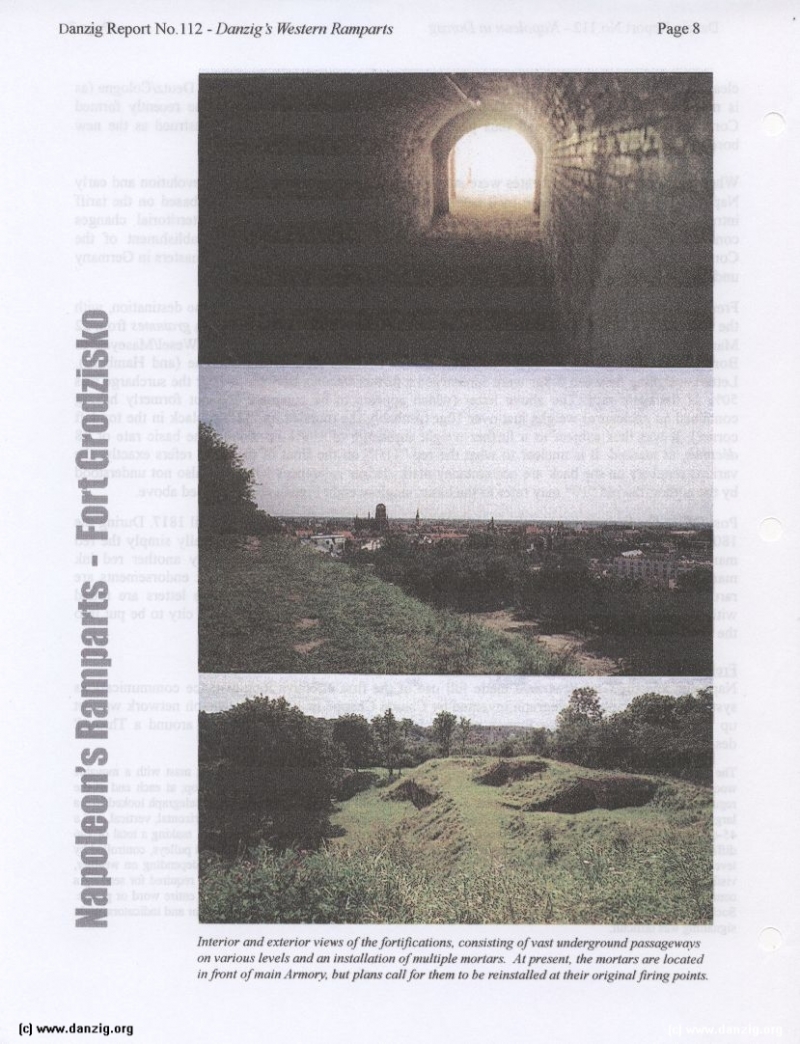 Napoleons Ramparts - Fort Grodzisko

Interior and exterior views of the fortifications, consisting of vast underground passageways on various levels and an .installation of multiple mortars .At present, the mortars are located in front of main Armony but plans call for them to be reinstalled at their original firing points.



Danzig Report Vol. 1 - Nr. 112 - July - August - September - 2001, Page 8.
Hits: 1455

Added: 30/07/2015
Copyright: 2023 Danzig.org