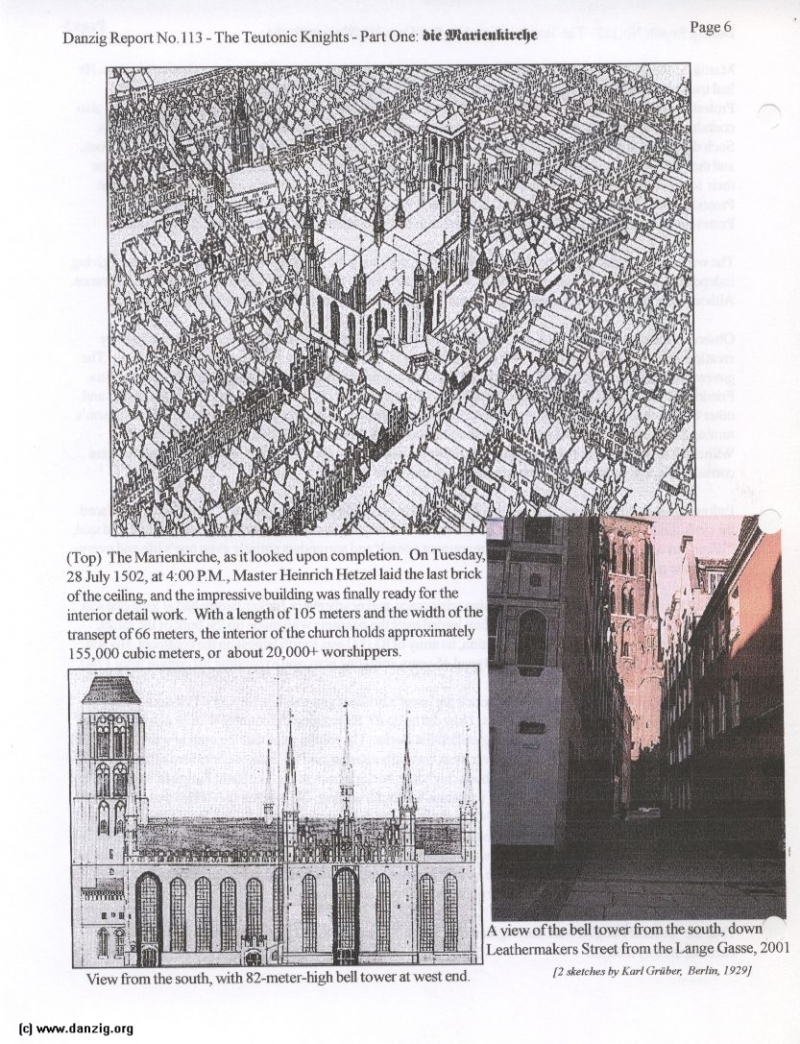 History of the builders of the Marienkirche

Top - The Manenkirche, as it looked upon completion. On Tuesday, 28 July 1502, at 4:00 P.M., Master Heinnch Hetzel laid the last brick of the ceiling, and the impressive building was finally ready for the interior detail work. With a length of 105 meters and the width of the transept of 66 meters, the interior of the church holds approximately 155,000 cubic meters, or about 20,000+ worshippers.

A view of the bell tower from the south, down Leathennakers Street from the Lange Gasse, 2001.

Vieuw from the south with 82-meter-high bell tower at west end.



Danzig Report  Nr. 113 - October - November - December - 2001, Page 6.
Hits: 1806

Added: 30/07/2015
Copyright: 2023 Danzig.org