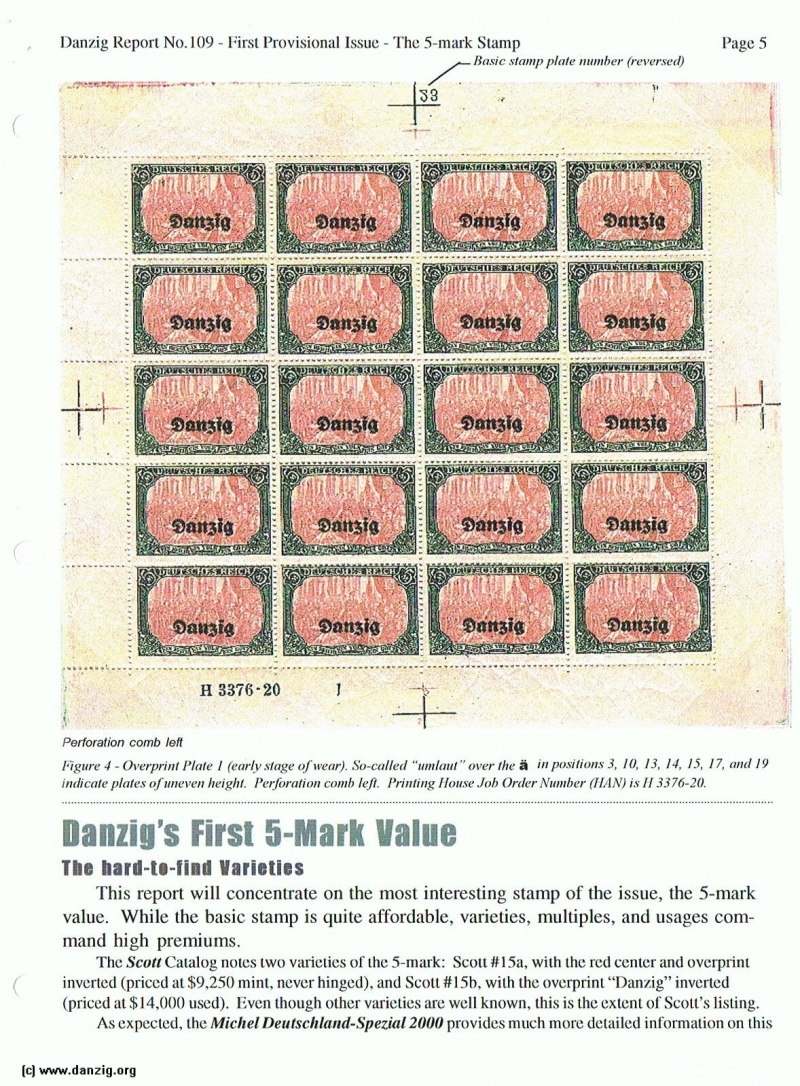 Figure 4 — Overprint Plate 1 (early stage of wear). So—called "umlaut over the a in positions 3, 10, 13, 14, 15, 17, and 19 indicate plates of uneven height. Perforation comb left. Printing house .Job Order Number (HAN) is H 3376—20.


Danzig's First 5-Mark Value


The hard-to-find Varieties
This report will concentrate on the most interesting stamp of the issue, the 5-mark value. While the basic stamp is quite affordable, varieties, multiples, and usages comm and high premiums.

The Scoff Catalog notes two varieties of the 5-mark: Scott #15a, with the red center and overprint inverted (priced at $9,250 mint, never hinged), and Scott #15h, with the overprint "Danzig" inverted (priced at $14,000 used). liven though other varieties arc well known, this is the extent of Scott's listing.

As expected, the felichel Deuiscliland—Spezial 2000 provides much more detailed information on this



Danzig Report Vol. 1 - Nr. 109 - October - November - December - 2000, Page 6.
Hits: 1732

Added: 28/07/2015
Copyright: 2023 Danzig.org