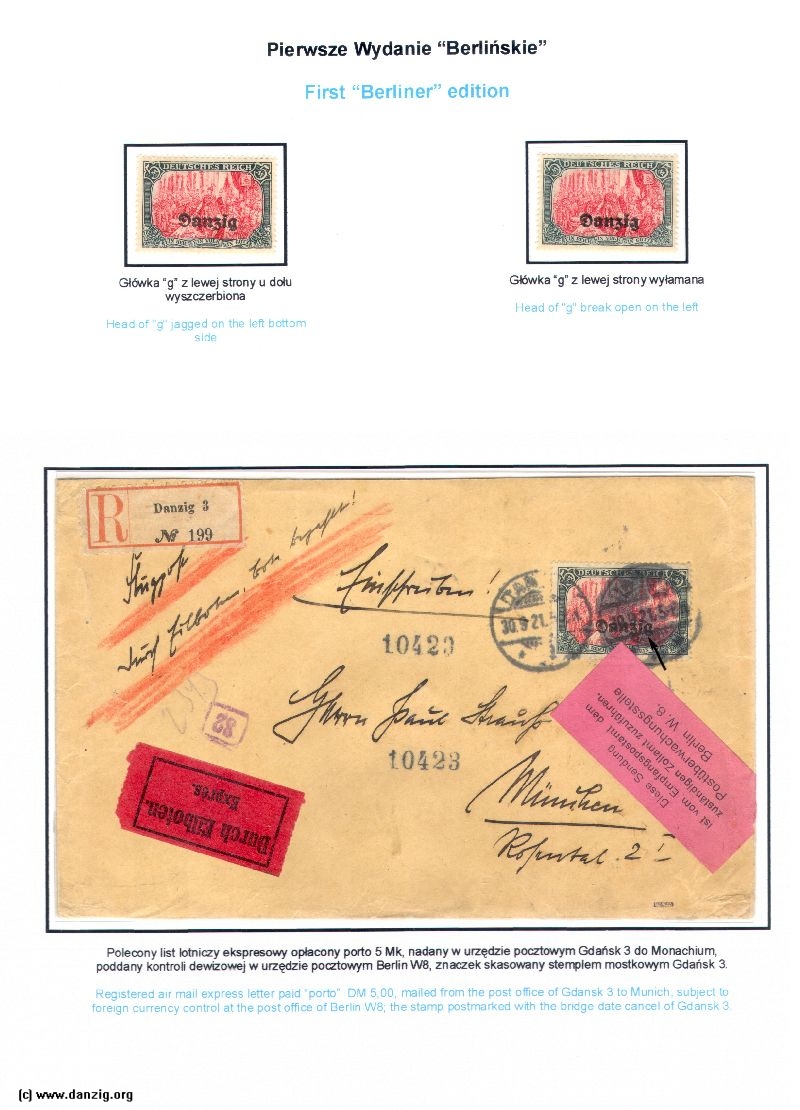 Overprint Edition of the Free City of Danzig till 1923.
Research exhibit.

First 'Berliner' edition.

Head of 'g' jagged on the left bottom site.

Head of 'g' break open on the left.

egistered air mail express letter paid 'porto' DM 5,00, mailed from the post office Gdansk 3
to Munich, subject to foreign currency control at the post office of Berlin W8, the stamp
postmarked with the bridge date cancel of Gdansk 3.


Hits: 1827

Added: 14/03/2013
Copyright: 2023 Danzig.org