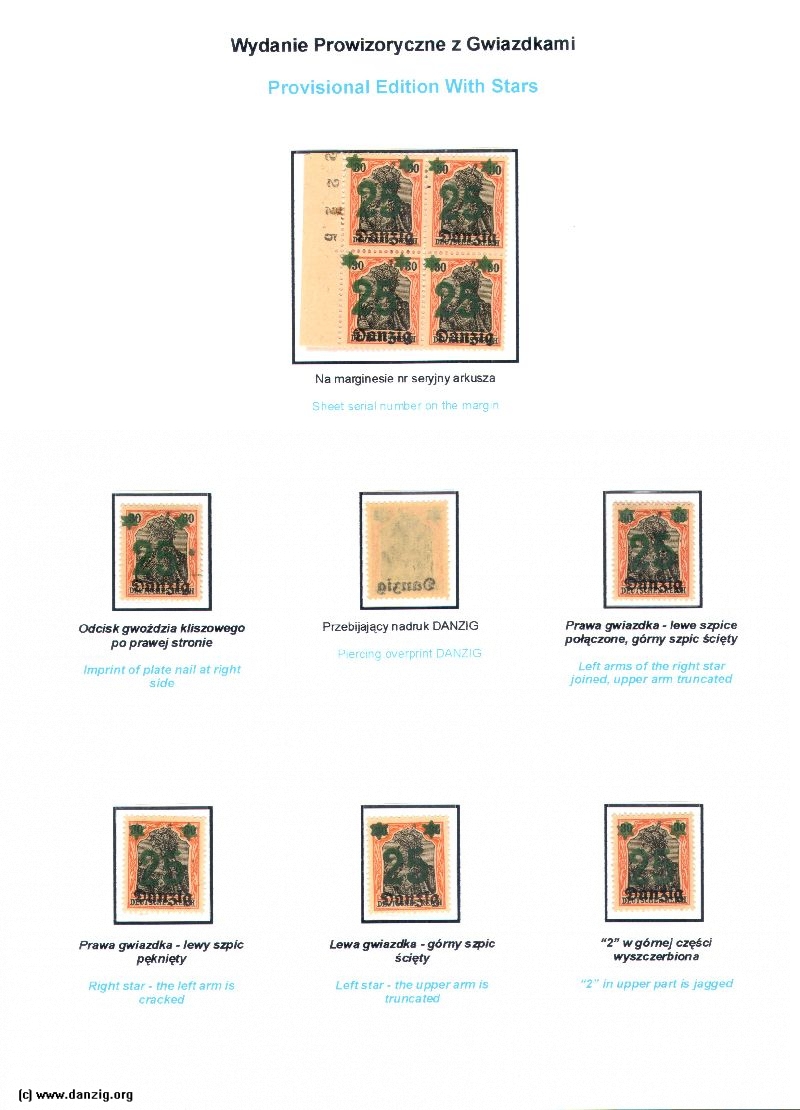 Overprint Edition of the Free City of Danzig till 1923.
Research exhibit.

Provisional Edition With Stars.

Sheet serial number on the margin.

Imprint of plate nail at right side.

Hercing overpring DANZIG

Left arms of the right star joined, upper arm truncated.

Right star - the left arm is cracked.

Left star - the upper arm is truncated.

'2' in upper part is jagged.
Hits: 1776

Added: 14/03/2013
Copyright: 2023 Danzig.org