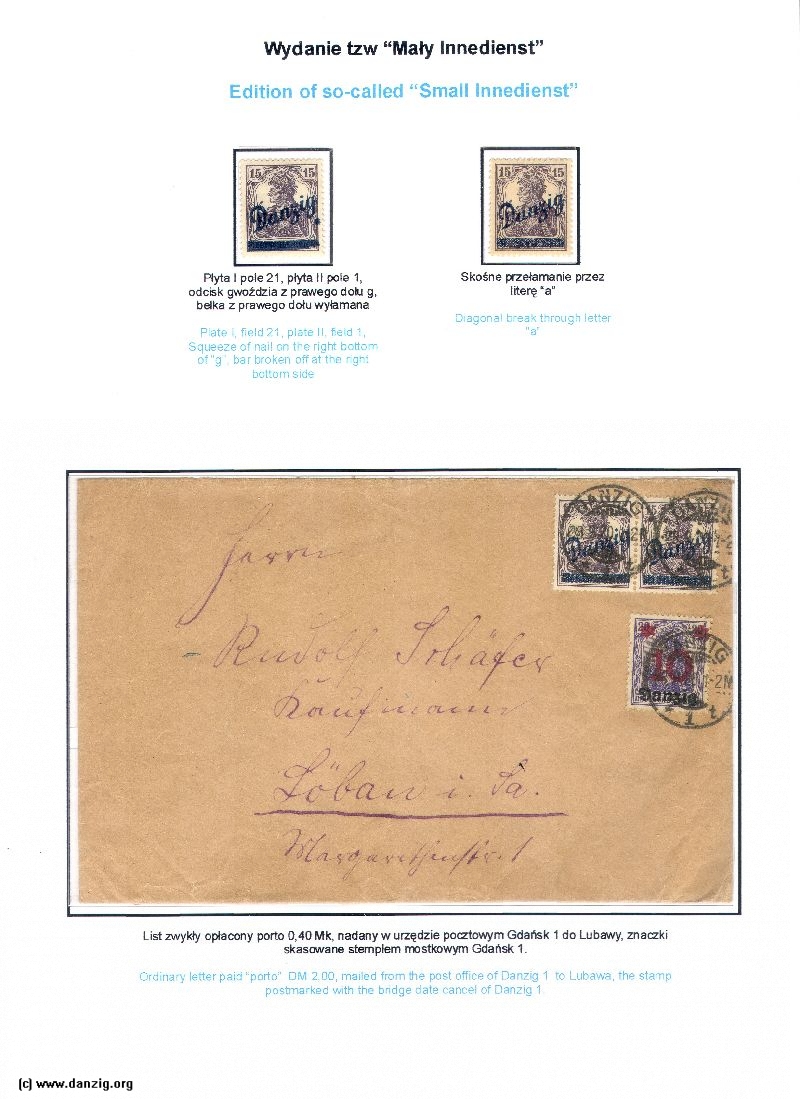 Overprint Edition of the Free City of Danzig till 1923.
Research exhibit.

Edition of so-called 'Small Innendienst'.

Plate I, field 21, plate II, field 1, Squeeze of nail of the right bottom of 'g' bar broken off at the right bottom side.

Diagonal brake through letter 'e'.

Ordinary latter paid 'porto' DM 2.00, mailed from the post office of Danzig 1, to Lubawa, the stamp postmarked
with the bridge date cancel of Danzig 1.
Hits: 1782

Added: 14/03/2013
Copyright: 2023 Danzig.org