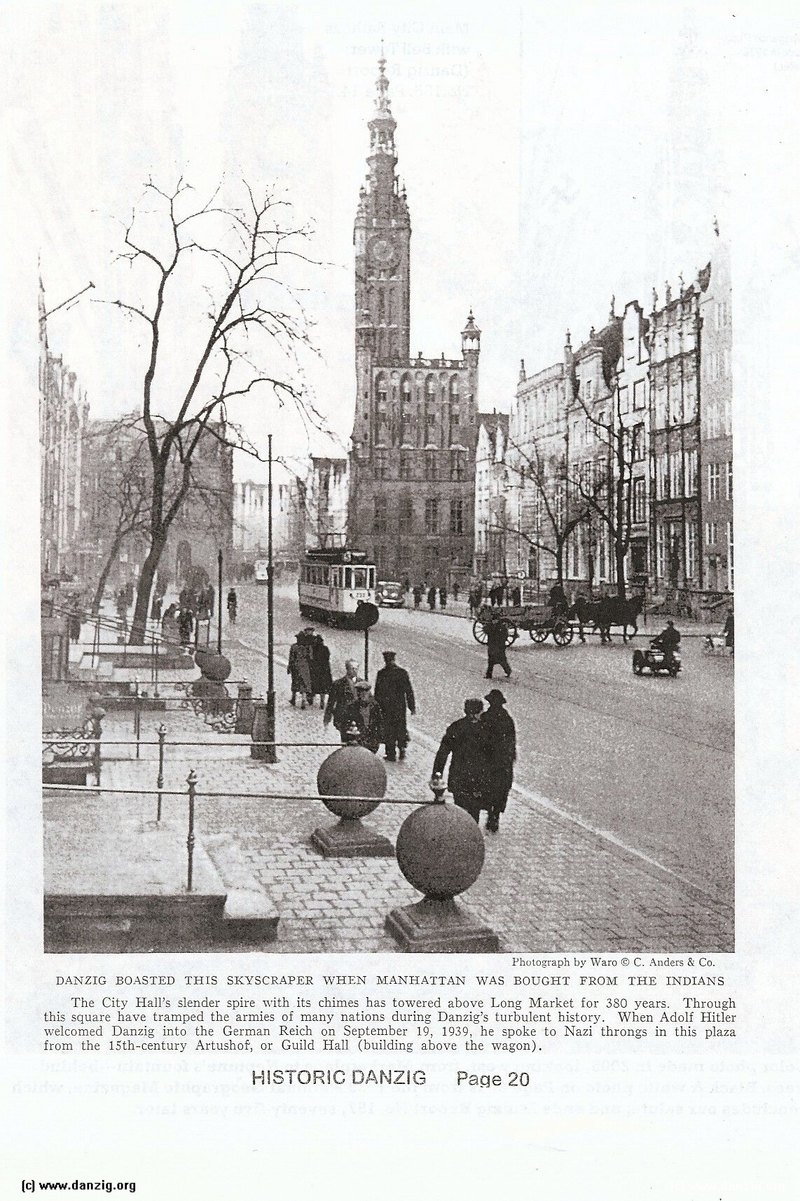 Historic Danzig : Last of the City-States :
By William and Alicelia Franklin.

Danzig boasted this skyscraper when Manhattan was bought from the Indians.
Photograph by Waro (c) C. Anders & C°.

The City Hall's slender spire with its chimes has towered above Long Market for 380 years.
Through this square have tramped the armies of many nations during Danzig's turbulent history.
When Adolf Hitler welcomed Danzig into the German Reich on September 19, 1939, he spoke
to Nazi throngs in this plaza from the 15th-century Artushof, of Guild Hall (building above the wagon).

Danzig Study Group U.S.A.
Danzig Report Nr. 157 - July - August - September - 2012, Page 20.
Hits: 1280

Added: 11/09/2012
Copyright: 2023 Danzig.org