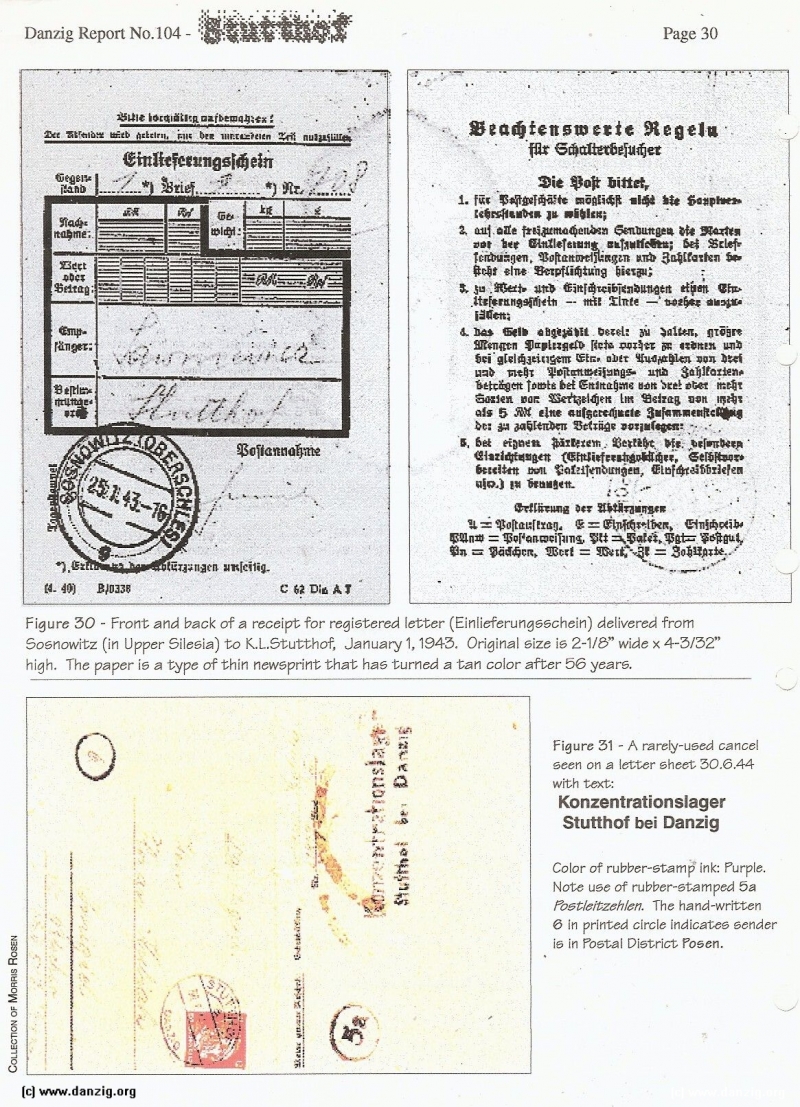 Figure 30 - Front anc back of a receipt for registered letter (Einlieferungsschein) delivered from Sosriowitz (in Upper Silesia) to ..L.Stutthaf January 1, 1943. Original size is 2-1/8'" wide x 4-3/32" high. The paper is a type of thin newsprint that has turned a tan color after 56 years.

Figure 31 - A rarcly-usec cancel seen on a letter sheet 30.6.44 with tect:

Konzentrationslager Stutthof bei Danzig
Color o-P rub1er-stam5 ink: Purple. Note use of ruFer-stamp&1 5a f'oetlcftzchfen. The hanci-written S in printeLl circle int1icate scntler is in Postal District Posen.



Danzig Report Vol. 1 - Nr. 104 - July - August - September - 1999, Page 32.
Hits: 1529

Added: 25/07/2015
Copyright: 2023 Danzig.org