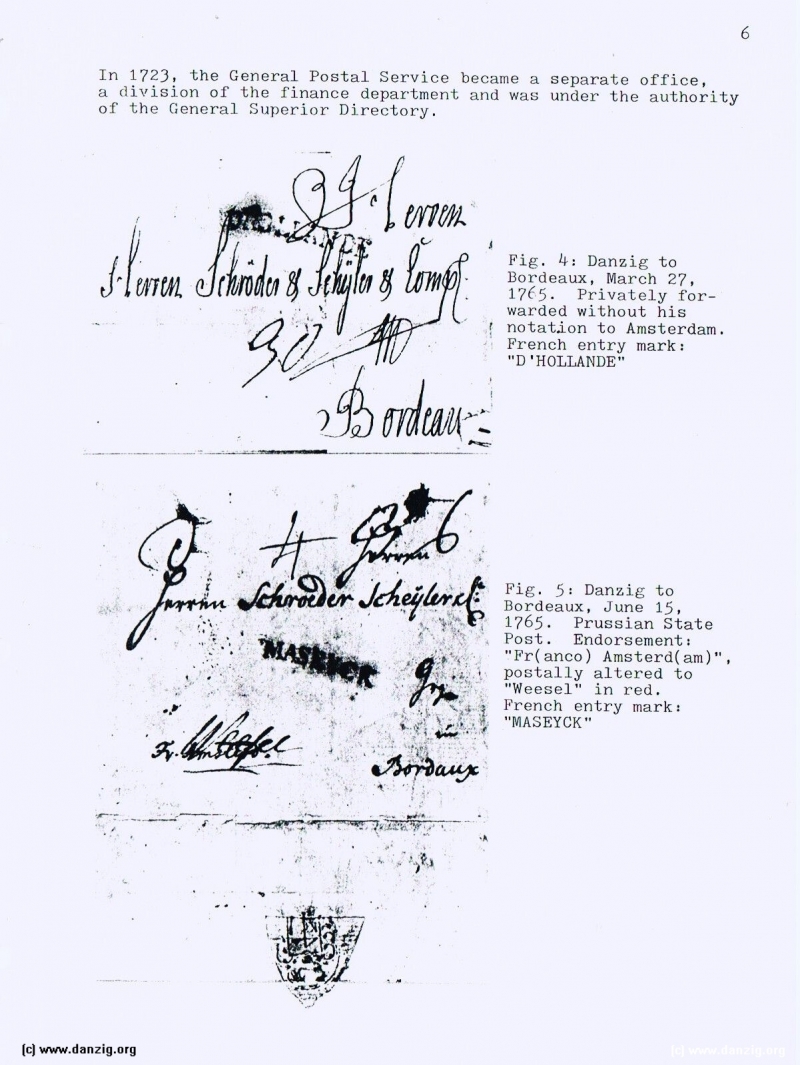 >> HISTORY OF DANZIG'S MAIL AND POSTAL CANCELLATIONS

In 1723, the General Postal Service became a separate office, a division of the finance department and was under the authority of the General Superior Directory.

Figure 4:  Danzig to Bordeaux, March 27, 1765. Privately forwarded without his notation to Amsterdam. French entry mark: D HOLLANDE

Figure 5:  Danzig to Bordeaux, June 15, 1765. Prussian State Post. Endorsement: Fr(anco) Amsterd(am), postally altered to Weesel in red. French entry mark: MASEYCK



Danzig Report  Nr. 12 – November - December - 1976, Page 8.
Hits: 1241

Added: 31/05/2015
Copyright: 2023 Danzig.org