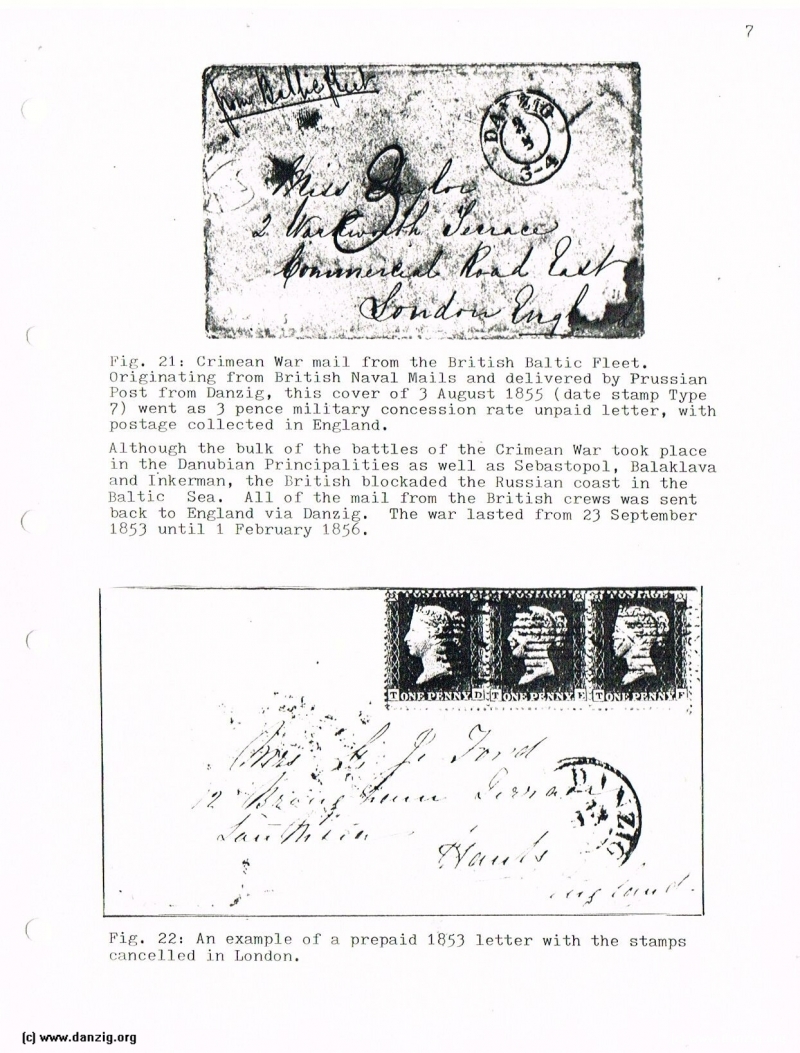 > HISTORY OF DANZIG'S MAIL AND POSTAL CANCELLATION

Figure 21: Crimean War mail from the British Baltic Fleet. Originating from British Naval Mails and delivered by Prussian Post from Danzig, this cover of 3 August 1855 (date stamp Type 7) went as 3 pence military concession rate unpaid letter, with postage collected in England.

Although the bulk of the battles of the Crimean War took place in the Danubian Principalities as well as Sebastopol Balaklava and Inkerman, the British blockaded the Russian coast in the Baltic Sea. All of the mail from the British crews was sent back to England via Danzig. The war lasted from 23 September 1853 until 1 February 1856.

Figure 22: An example of a prepaid 1853 letter with the stamps cancelled in London.



Danzig Report  Nr. 14 – April - May - June - 1977, Page 7.
Hits: 1286

Added: 05/06/2015
Copyright: 2023 Danzig.org