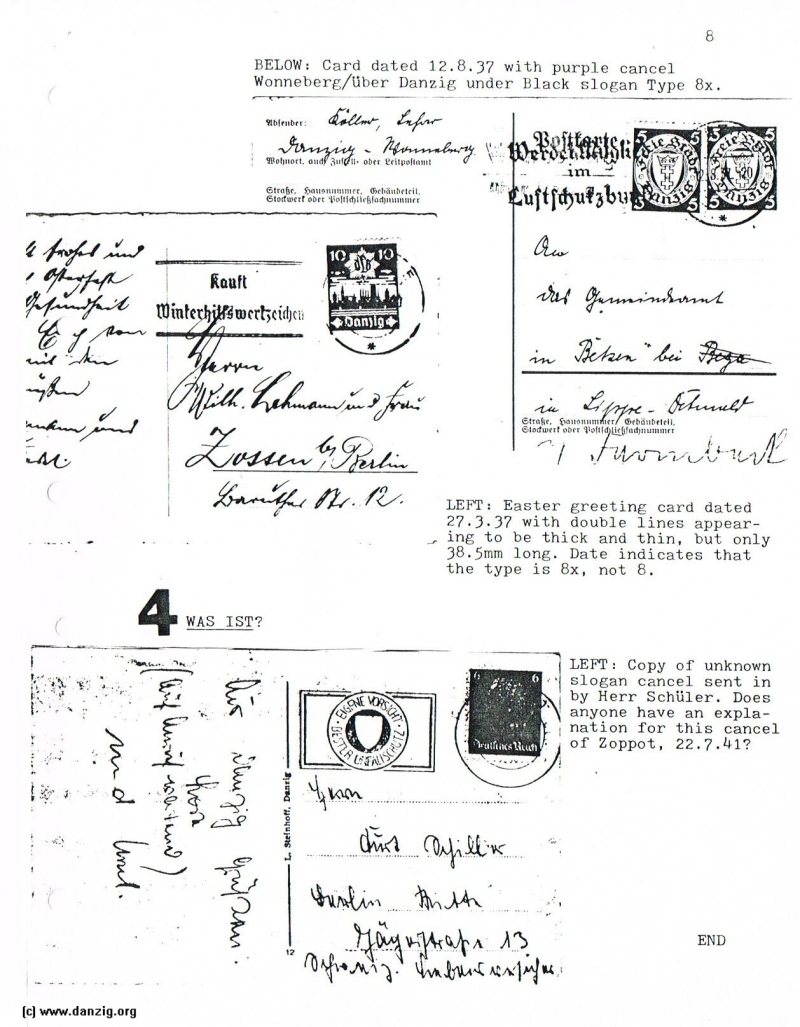 >> THE POLISH POST OFFICE IN DANZIG 1920-1925

Below: Card dated 12.8.37 with purple cancel Wonneberg / über Danzig under Black slogan Type 8x

Left: Easter greeting card dated 27.3.37 with double lines appearing to be thick and thin, but only 38.5mm long. Date indicates that the type is 8x, not 8.

Left: Copy of unknown slogan cancel sent in by Herr Schüller. Does anyone have an explanation for this cancel of Zoppot, 22.7.41 ?

Danzig Report  Nr. 29 - October - November - December - 1980, Page 10.
Hits: 932

Added: 10/06/2015
Copyright: 2023 Danzig.org