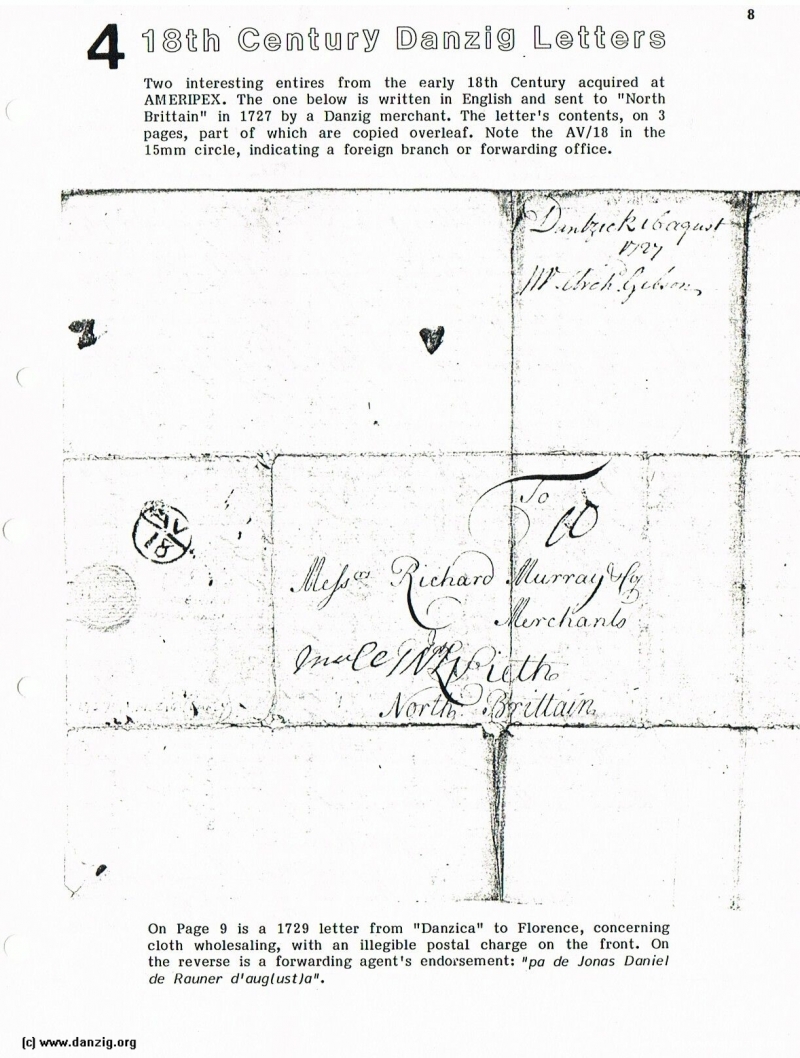 18th Century Danzig Letters

Two interesting entires from the early 18th Century acquired at AMERIPEX. The one below is written in English and sent to "North Brittain" in 1727 by a Danzig merchant. The letter's contents, on 3 pages, part of which are copied overleaf. Note the AV/18 in the 15mm circle, indicating a foreign branch or forwarding office.

On Page 9 is a 1729 letter from "Danzica" to Florence, concerning cloth wholesaling, with an illegible postal charge on the front. On the reverse is a forwarding agent's endocsement: "pa de Jonas Daniel de Rauner d'aug(ust)a".




Danzig Report Vol. 1 - Nr. 51 - April - May - June - 1986, Page 9.
Hits: 1200

Added: 20/06/2015
Copyright: 2023 Danzig.org