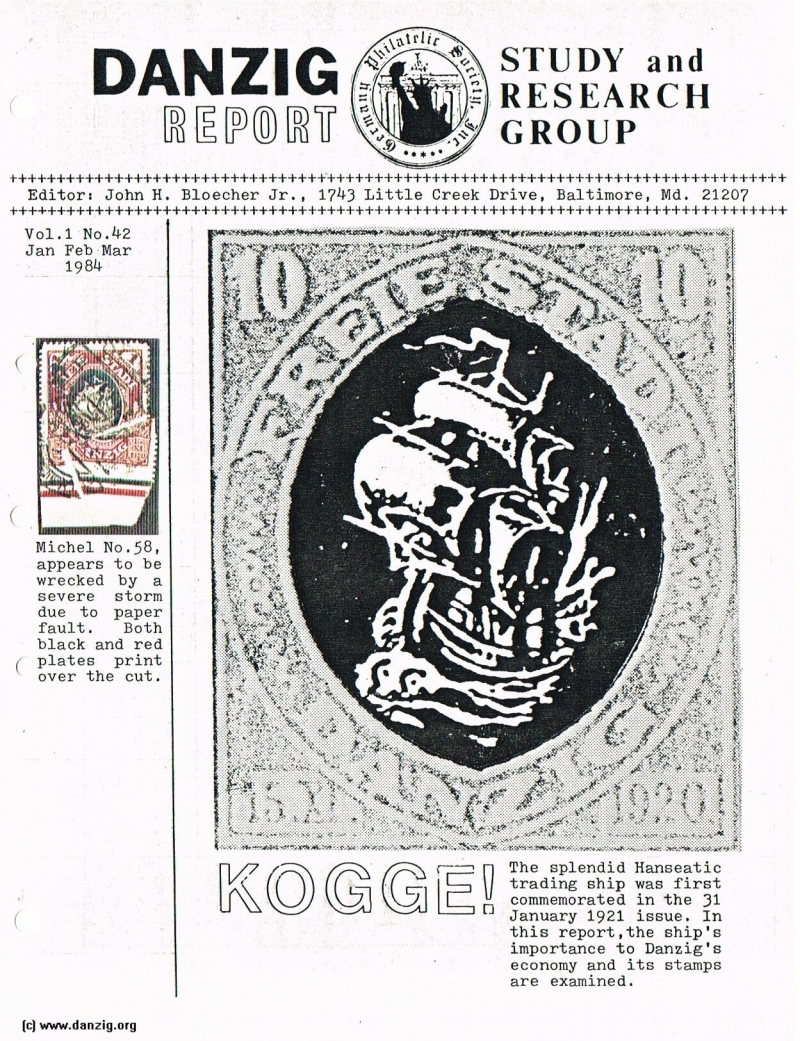 DANZIG REPORT  -  -  STUDY and RESEARCH GROUP

Editor: John H. Bloecher Jr., 1743 Little Creek Drive, Baltimore, Md. 21207

Michel No.58, appears to be wrecked by a severe storm due to paper fault. Both black and red plates print over the cut.

The splendid Hanseatic trading ship was first commemorated in the 31 January 1921 issue. In this report,  the ship's importance to Danzig's economy and its stamps are examined.



Danzig Report  Nr. 42 - January - February - March - 1984, Page 1.
Hits: 1320

Added: 12/06/2015
Copyright: 2023 Danzig.org